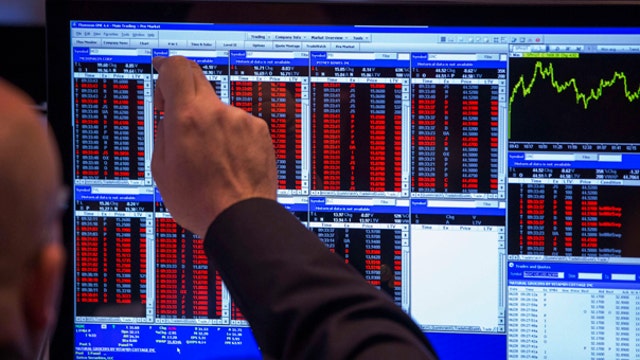 Let's talk about Ulta Salon (NASDAQ:ULTA).
This is a very fragmented market -- beauty supplies and full service salons. This business really stands out, and it only has 2% market share, which means it has a lot of room to grow.
The company has 696 stores operating in 46 states, in fact 120 opened since last May, so they're developing a strong national footprint.
In the most recent quarter, comp-store sales were up almost 9%, quickening the pace from a year earlier. These stores are gigantic -- huge. They carry 20,000 stock keeping units, which are SKUs, and 500 brands. The company says there are now more than 13 million customers on its loyalty program, and last quarter their e-commerce business was up 72%.
They've already said margins are going to be a bit lower for the rest of the year, but they're still going to be pretty robust for this space. And I expect the company to continue to take market share -- and in the process the stock price should move higher.
For right now, I'm looking at a key resistance at $97, through there your next leg up should take the stock to at least $120 or more.
And now let's talk about Dangdang (NYSE:DANG).
Yea…Dangdang, that's the name of the company. It's a Chinese e-commerce company. It actually started out as a mail-order catalog company, and today it is a legitimate online player. In fact, over the past year or so, management has added flash sales -- and it's morphed more and more into an online shopping mall.
And execution has been absolutely impressive.
Earnings have beat the Street in the last four quarters: a year ago by 13%, then 33%, then 157%, and then this last quarter by 100%. As a result, the stock, which actually had been in a freefall, is starting to turn around and consensus for next year has turned much higher.
Now I see the company taking market share, and I think more brokerage firms will start to climb on board with this thing. Technically it's on the cusp of a major breakout, moving through $14, I think the potential is huge for it to form a double top at $18.
DISCLOSURES