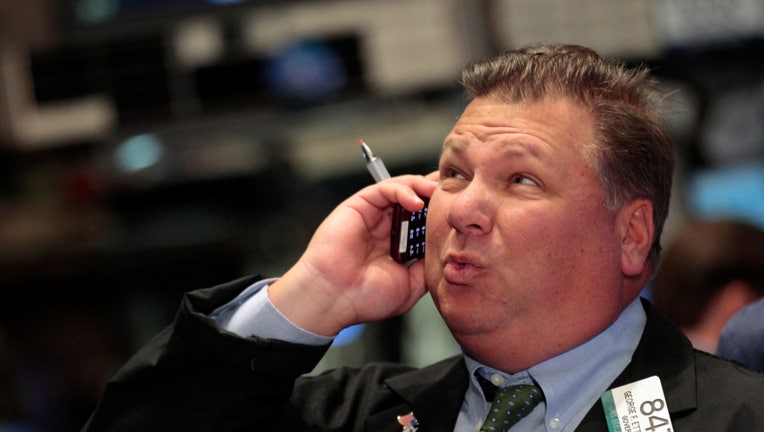 FOX Business: Capitalism Lives Here 
Optimism over Cyprus securing a bailout that averts a caustic collapse of its banking system faded fast as concerns grew about the precedent it might set, sending stocks falling.
Today's Markets
The Dow Jones Industrial Average fell 64.3 points, or 0.44%, to 14458, the S&P 500 declined 5.2 points, or 0.33%, to 1552 and the Nasdaq Composite dipped 9.7 points, or 0.3%, to 3235.
Trading last week was in large part driven by headlines from Cyprus and elsewhere in the European Union amid fears the island nation wouldn't be able to secure a rescue needed to save its banking system. The markets posted solid gains Friday as the broad strokes of a deal began coming through, and by late Sunday ET, a bargain did in fact materialize.
As part of the agreement reached between Cyprus and the Troika, a group made up of the European Council, European Central Bank and International Monetary Fund, depositors holding less than 100,000 euro (about $130,000) will be protected, but those with more cash at Cypriot banks, including Russians, will take a big hit. That, along with other measures, will provide a roughly $7.5 billion down payment for a $13 billion rescue.
The island nation's second-largest bank, Laiki, will be broken into a good bank and bad bank, with deposits shifted over to the Bank of Cyprus. The European Central Bank will also continue providing the BoC with emergency liquidity assistance.
European Council President Herman Van Rompuy said in a statement the Cyprus bailout deal is "essential to ensure a sustainable future for Cyprus in the euro area and to avoid the critical situation in Cyprus becoming even more critical."
However, Reuters quoted Eurogroup head Jeroen Dijsselbloem as saying the Cyprus deal should be a "template" for restructurings going forward, immediately pushing shares on both sides of the Atlantic lower, and pressuring the euro. However, a European Union official told FOX Business the comments were taken out of context, and that the Cyprus situation is indeed "unique" in nature. Still, the damage was done.
The docket of U.S. economic data is bare on the day, but picks up later in the week with several reports on the housing market, a look at the retail sector and a fresh estimate of fourth-quarter gross domestic product. Federal Reserve Chairman Ben Bernanke is set to speak Monday afternoon from the London School of Economics on lessons learned during the financial crisis. The Fed chief will also answer questions, in what is sometimes a market-moving event.
On the corporate front, Dell (NASDAQ:DELL) said it has received two takeover proposals, one from a group led by private-equity giant Blackstone Group (NYSE:BX) and the other from a group led by billionaire investor Carl Icahn. Both bids compete with a take-private offer by founder Michael Dell and Silver Lake Partners.
Citigroup (NYSE:C) said the launch of BlackBerry's (NASDAQ:BBRY) new Z10 smartphone in the U.S. was a "big disappointment." The review comes as the struggling tech company tries to ramp up its offerings against competitors like Apple (NASDAQ:AAPL) and Samsung.
Elsewhere, oil and gasoline futures were mixed. The benchmark U.S. crude oil contract rose 83 cents, or 0.89%, to $94.54 a barrel. Wholesale RBOB gasoline fell 0.16% to $3.058 a gallon. In metals, gold fell $1.50, or 0.09%, to $1,607 a troy ounce.
Foreign Markets
The Euro Stoxx 50 sold off by 1.3% to 2649, the English FTSE 100 slipped 0.22% to 6378 and the German DAX dipped 0.51% to 7871.
In Asia, the Japanese Nikkei 225 soared 1.7% to 12546 and the Chinese Hang Seng rose 0.61% to 22251.