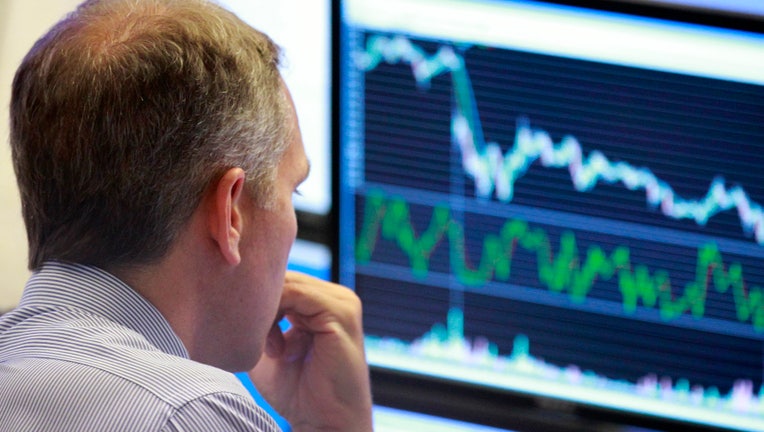 Traders were bracing for a volatile session on Monday, with U.S. stock-index futures already pointing to heavy losses, as mounting financial and political uncertainty in Cyprus shattered months of relative calm in the eurozone.
In an unprecedented, and potentially caustic move, eurozone finance chiefs called on Cyprus to fund a roughly $13 billion bailout by tapping the bank accounts of every Cypriot. Specifically, the plan called for levying 6.75% of all accounts up to $129,000 and 9.9% for those above that threshold.
President Nicos Anastasiades called on Cyprus' parliament to push the plan through, lest, the country's two biggest banks could be at risk of toppling. There is no single party with control in the Cypriot parliament, and it remained unclear whether Anastasiades would be able to cobble together the votes necessary in time for a vote Monday.
The move threatened to spark a run Cypriot banks and once again destabilize the 17-member eurozone currency bloc. Indeed, it almost instantly ricocheted into global financial markets.
The euro slid 1.3% to $1.2905 in recent trading. Meanwhile, S&P 500 futures tumbled 20.3 points, or 1.3%, to 1533 and Dow Jones Industrial Average futures sold off by142 points, or 1%, to 14291. Fluctuations in stock-index futures don't always accurately predict moves in equity markets, especially in early trading.
Benchmark indices in Japan and China – which open ahead of U.S. and European markets – sold off by about 2%.
"Simply put, the Cyprus news is a disaster," Todd Schoenberger, managing partner at LandColt Capital wrote in an email. "Topics such as 'debt,' 'sovereign funds' and 'bailouts' will be part of our vernacular on Wall Street" again.
Still, analysts at Barclays wrote in a note to clients over the weekend that the potential contagion of the situation in Cyprus to the banking systems of other eurozone nations, like Greece, would be "limited" in scale.
Can Wall Street's Rally be Stopped?
U.S. markets have been in rally mode this year, with the Dow hitting its record high just weeks ago, and the broader S&P coming within points of its peak last week. Analysts have attributed the rally, in part, to moves last year by the European Central Bank to ease the eurozone's financial crisis.
Dan Greenhaus, chief global strategist at BTIG, wrote in an email that the news about Cyprus could "shake what has been unshakable confidence in ever higher prices."
Both Schoenberger and Greenhaus noted that some market participants have been looking for an excuse to cash in on the big gains seen this year – and this could be one.
Elsewhere, energy futures were under pressure. The benchmark U.S. crude oil contract slid 1.3% to $92.28 a barrel and wholesale RBOB gasoline dropped 1.4% to $3.118 a gallon.
Gold edged up 0.18% to $1,595.60 a troy ounce. The yield on the 10-year Treasury bond slumped 0.11-percentage point to 1.99% as traders bid up the safe-haven asset.