Cypriot Minister Hopes for Russia Loan Deal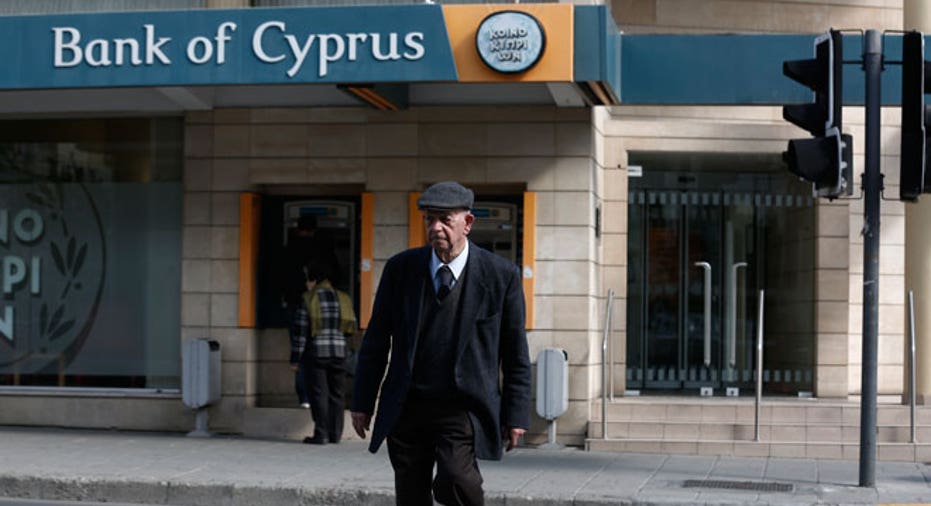 Cypriot Finance Minister Michael Sarris said before talks in Moscow that he hoped to secure a loan agreement with Russia on Wednesday.
"We're hoping for a good outcome, but we cannot really predict," Sarris told reporters on the way in to talks with Russian Finance minister Anton Siluanov.
Cyprus has asked Russia for a five-year extension of a loan of 2.5 billion euros ($3.22 billion) that matures in 2016, as well as a reduction in the 4.5% rate of interest.
Cyprus has also asked Russia to loan it a further 5 billion euros, the Russian finance ministry says, but Moscow has not announced a decision on the request.
Sarris did not specify on Wednesday which of the loan deals he was hoping to conclude, but help from Russia is important for Cyprus to get through a financial crisis that hit the Mediterranean island after Greece.
Late on Tuesday, Cyprus's parliament overwhelmingly rejected a proposed levy on bank deposits as a condition for a European bailout of 10 billion euros.
Moscow was angered that the European Union did not consult it over the proposed levy. President Vladimir Putin called the tax "unfair, unprofessional and dangerous" .
($1 = 0.7760 euros)
(Reporting by Lidia Kelly; Writing by Katya Golubkova, Editing by Timothy Heritage)