CVS Health's profit drops 17%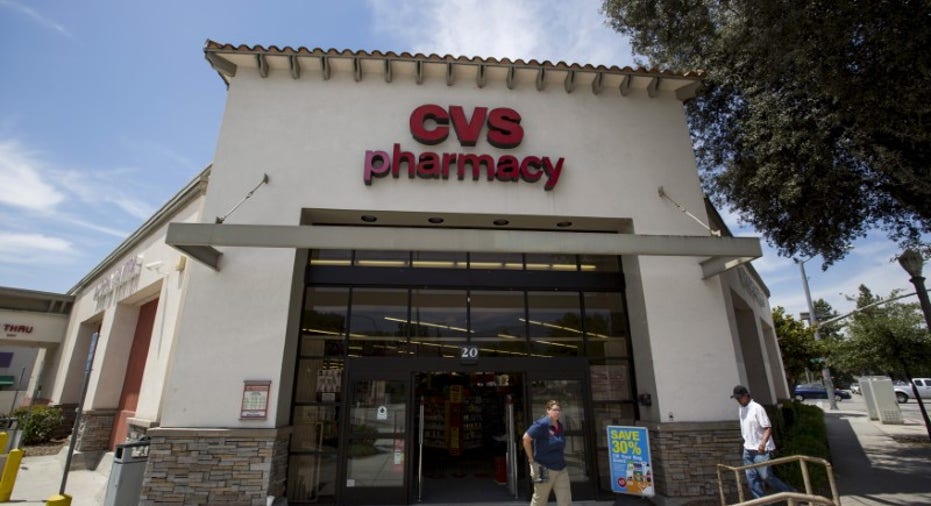 Nov 6 (Reuters) - CVS Health Corp, which is said to be in talks to buy health insurer Aetna Inc, posted a bigger-than-expected third-quarter profit as it processed more claims in its pharmacy benefits management business.
Revenue in the business - its biggest - rose 8.1 percent to $32.9 billion in quarter ended Sept. 30, also driven by an increase in claims in higher-margin specialty pharmacy business.
The specialty pharmacy service provides expensive drugs to people with chronic conditions such as rheumatoid arthritis.
CVS is said to have made an offer to buy No. 3 U.S. health insurer Aetna for more than $66 billion in a deal that would give the drugstore chain more leverage in price negotiations with drug makers. But it would also subject the company to more antitrust scrutiny.
Net income attributable to CVS fell to $1.29 billion, or $1.26 per share, in the quarter ended Sept. 30, from $1.54 billion, or $1.43 per share, a year earlier.
The drop in net income was mainly due to a loss of contracts to fill millions of retail prescriptions for customers of Tricare, a Department of Defense health care program, and pharmacy benefits manager Prime Therapeutics.
Excluding items, CVS earned a profit of $1.50 per share, beating he average analyst estimate of $1.48, according to Thomson Reuters I/B/E/S.
Revenue rose 3.5 percent to $46.18 billion, largely in line with the average analyst estimate of $46.17 billion.
The company's shares were slightly higher at $69.49 in premarket trading.
(Reporting by Sruthi Ramakrishnan in Bengaluru; Editing by Saumyadeb Chakrabarty)