CVS Health 1Q Earnings Beat Expectations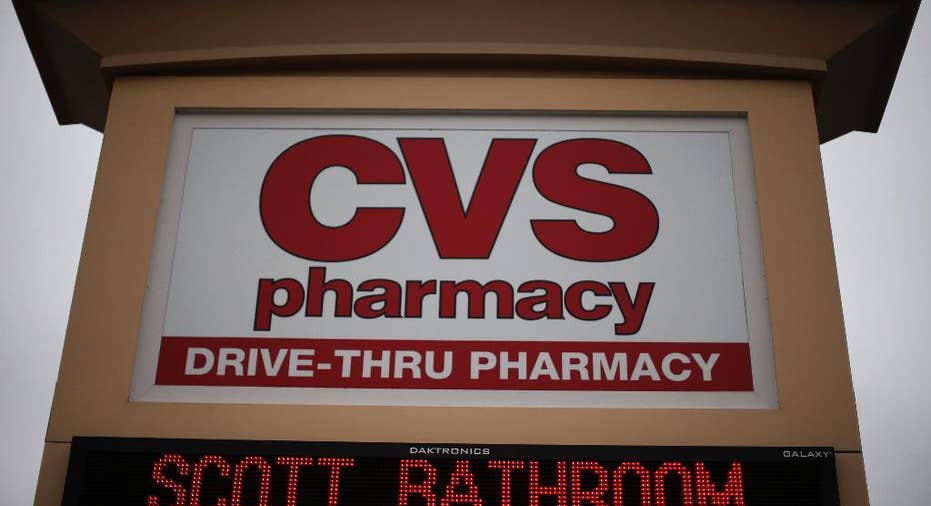 CVS Health, the No. 2 U.S. drugstore chain by store count, reported better-than-expected quarterly revenue and profit, helped by strong demand for its pharmacy benefit management (PBM) services.
Revenue in CVS's PBM business rose 20.5 percent to $28.8 billion in first quarter ended March 31, with the growth being boosted by pharmacy network claim volume and demand for specialty pharmacy services.
CVS boosted its specialty pharmacy business, which provides drugs to people with expensive chronic conditions such as rheumatoid arthritis, with its $10.1 billion acquisition of Omnicare Inc in August 2015.
Sales at established CVS stores rose 4.2 percent in the quarter, with front-end same-store sales increasing 0.7 percent, after almost three years of decline.
The company's net income fell to $1.15 billion, or $1.04 per share, from $1.22 billion, or $1.07 per share, due to higher interest expenses and acquisition costs.
Excluding items, CVS earned $1.18 per share, beating analysts average estimate of $1.16, according to Thomson Reuters I/B/E/S.
Net revenue rose 19 percent to $43.22 billion, beating analysts' estimates of $43 billion.
However, the company second-quarter adjusted earnings forecast of $1.28-$1.31 per share was below analysts average estimate of $1.35 per share.
(Reporting by Sruthi Ramakrishnan in Bengaluru; Editing by Don Sebastian and Savio D'Souza)