CVS Growth Driven by Acquisitions, Pharmacy Services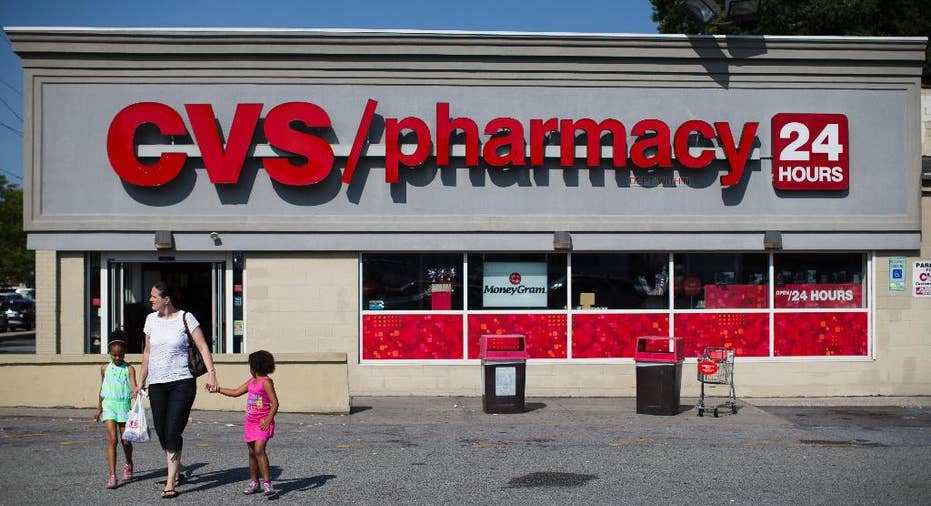 CVS Health reported higher profit and revenue in its fourth quarter, as recent acquisitions and strength in its pharmacy-services business continue to drive growth.
CVS's reimbursement rates have been under pressure as more drugs are dispensed through federal Medicare and Medicaid programs, which carry lower margins than private insurers. CVS has turned to acquisitions to help add scale. In December, the company completed its acquisition of Target's 1,600-plus pharmacies.
For the period ended Dec. 31, CVS reported a profit of $1.5 billion, or $1.34 a share, up from $1.32 billion, or $1.14 a share, a year earlier. Excluding special items, per-share earnings rose to $1.53 a share, matching the average forecast of analysts polled by Thomson Reuters.
Quarterly revenue rose 11% to $41.15 billion, after eliminating inter-segment sales. Analysts were forecasting revenue of $41.13 billion in revenue.
Sales in its retail business increased 12.5% to $19.9 billion, with about half of that growth owing to its recent acquisition of Omnicare. Sales at stores, excluding newly opened or closed locations, rose 3.5%, though front-of-store sales edged down 0.5% amid softer traffic.
The so-called front end, where CVS sells over-the-counter drugs, snacks, beauty products and other sundries, has been hurt by its decision to stop selling tobacco products.
Its Caremark and other pharmacy-services businesses posted a 11.1% increase in sales to $26.5 billion, driven by growth in selling specialty drugs and a 7.2% increase in processed claims.
CVS backed its earnings forecasts for the full year.
Write to Chelsey Dulaney at Chelsey.Dulaney@wsj.com