CVS bids $69 billion for Aetna amid health care changes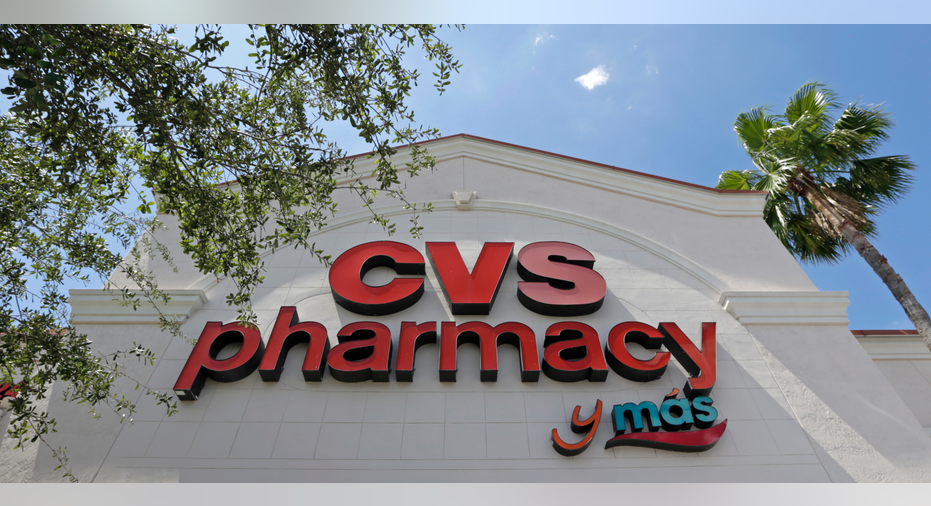 Drugstore operator CVS is making a $69 billion offer for insurer Aetna as it tries to position itself as a one-stop shop for Americans' health care needs with prescription drugs, clinics and insurance plans to cover those goods and services.
The companies announced Sunday that CVS Health Corp. will pay about $207 in cash and stock for each share of Aetna Inc., a 29 percent premium over Aetna's stock price before the first report about a possible deal in October.
The mammoth acquisition pairs a company that runs more than 9,700 drugstores and 1,100 walk-in clinics with an insurer covering around 22 million people. CVS Health Corp. is also one of the nation's biggest pharmacy benefit managers, processing more than a billion prescriptions a year for insurance companies, including Aetna.
The companies planned a Monday morning conference call to discuss the deal.
The deal's impact on prescription drug prices is uncertain. Aetna customers could first see some changes in how their plans are managed. Over time, a bulked-up CVS may gain more negotiating leverage over prices, but it is difficult to say how much would trickle down to customers.
The deal could generate a new stream of customers to CVS stores, many of which now offer a growing menu of medical services in addition to the usual fare of prescriptions and cold-and-cough supplies.
That could help fuel a push by CVS to become more of a one-stop shop for health care, a place where patients can get blood drawn, then see a nurse practitioner and pick up prescriptions.
By acquiring Aetna, CVS can enter new businesses including health savings accounts, home care and telemedicine and go after more of the consumer's health-care dollars, said RBC analyst George Hill.
With traditional lines blurring in health care, CVS must worry about competition from the likes of UnitedHealth Group Inc. The nation's biggest health insurer also manages a large pharmacy benefits business, and it runs doctor practices and clinics.
CVS and Aetna together "have the chance to close the competitive gap quickly," Hill said. "You can see the path where CVS is going."
CVS Health started adding clinics to its drugstores years ago and has been expanding the services they offer. Customers can get physicals, flu shots or treatments for sinus infections at the clinics. They also can receive cholesterol screenings or find help monitoring chronic conditions such as diabetes.
Analysts say clinics aren't especially profitable, but they are important because they draw people into the stores and help build deeper customer relationships.
The clinics also provide services that can't be purchased online. Like other retailers, drugstores are struggling to hold onto customers who are buying more goods through outlets such as Amazon.
By expanding its medical services, CVS would essentially be "replacing aisles and products with services," Jefferies analyst Brian Tanquilut said. He and others on Wall Street expect the Aetna deal to fuel a health care services expansion for CVS. The company might open more clinics or add services such as eye care or hearing aid centers.
The deal also will help CVS keep Aetna's business managing the insurer's pharmacy benefits. That could keep millions of customers away from Amazon if the retail giant decides to expand into prescription drugs. Investors have been worried about that prospect since reports about the possibility first appeared earlier this year. Amazon has not commented.
Aetna stockholders will get $145 cash and 0.8378 CVS shares for each Aetna share. They would own 22 percent of the company, with 78 percent remaining with current CVS shareholders.
Antitrust regulators still need to approve the deal, and that is not guaranteed.
Last month, the Justice Department sued to block AT&T's $85 billion purchase of Time Warner. Regulators also sued to stop Aetna's proposed $34 billion purchase of Humana Inc. — a deal that fell apart earlier this year. Opposition from antitrust regulators also helped kill Anthem Inc.'s $48 billion bid to buy Cigna Corp.
The latter two were deals in which one major health insurer sought to buy another.
"This is a different kind of alignment," Carl Tobias, a law professor at the University of Richmond, said of the CVS move. "If it works well for consumers, then maybe it will be OK (to regulators). The companies can make that pitch."
Leerink analyst David Larsen said in a recent note that the CVS-Aetna deal has a decent chance of approval because regulators may believe it will put pressure on manufacturers to hold down drug prices.
Hartford, Connecticut-based Aetna and Woonsocket, Rhode Island-based CVS both manage Medicare prescription drug coverage. Some of that business may have to be sold to address antitrust concerns.
___
Tom Murphy reported from Indianapolis. David Koenig reported from Dallas.