Curry says she wasn't surprised by Lauer allegations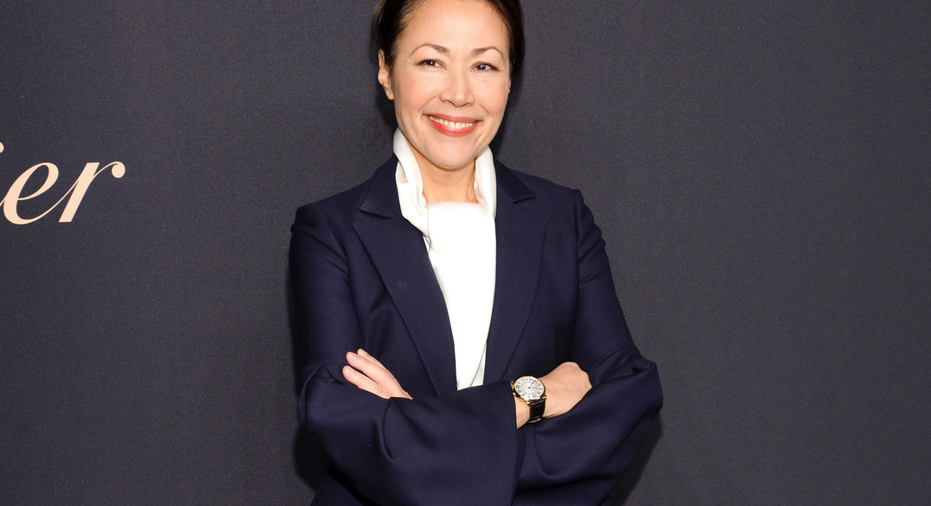 Former "Today" show anchor Ann Curry said Wednesday that the atmosphere of verbal sexual harassment when she worked at the morning show left her not surprised by the allegations that got former colleague Matt Lauer fired.
Meanwhile, the show she left behind named a new executive producer for its first two hours, making women the hands-on supervisors for all four hours of "Today."
Curry resurrected some unpleasant memories for "Today" with an interview at competitor "CBS This Morning." She's promoting a new PBS show. Curry offered no specific examples of harassment or wrongdoing associated with Lauer, who was fired in November for an inappropriate relationship with a colleague that began in 2014.
"I would be surprised if many women did not understand that there was a climate of verbal harassment that existed," Curry said, later amending that to add the word "sexual."
She said the world is "waking up to a reality, an injustice that has been occurring for some time.
"I think it will continue until the glass ceiling is finally broken," she said. "This is about power, a power imbalance where women are not valued as much as men."
NBC News and Jim Bell, executive producer of "Today" during Curry's tenure as anchor, declined comment. Curry lost her job after less than two years as Lauer's co-anchor in 2012, and her tearful farewell was a low point that contributed to ABC's "Good Morning America" ending NBC's long-time reign at the top of the morning ratings. She left NBC in 2015.
Many viewers blamed Lauer for Curry's unceremonious exit. When asked if she believed he was behind her firing, Curry said that "I'm not the one to ask."
"You're the only one to ask," said CBS' Gayle King.
"I don't know what was all behind it," Curry said. "I do know that it hurt like hell. It wasn't a fun moment. I've learned a great deal about myself. I've really at this point let it go."
NBC's announcement that Libby Leist is replacing Don Nash as executive producer for the first two hours of "Today" comes two weeks after NBC appointed Hoda Kotb as Lauer's replacement, working alongside Savannah Guthrie. The show has two women in its lead on-air roles for the first time in its history.
Nash has been with "Today" for 30 years, as executive producer of the first two hours since 2012. He said he's leaving to spend more time with his family; behind-the-scenes leadership changes are not uncommon when anchors change at shows.
Leist, the new boss for the 7 to 9 a.m. hours at "Today," joined NBC in Washington in 2001, and has been a senior producer at "Today" for five years. She joins Jackie Levin, who oversees Megyn Kelly's "Today" hour at 9 a.m., and Tammy Filler, executive producer of the 10 a.m. hour. NBC News President Noah Oppenheim is the executive with overall oversight of the show.
Curry saluted Kotb's appointment to a job she once held.
"Many of the viewers of the morning broadcast are now women," she said. "It's overwhelmingly women. And so the idea that women are involved, speaking to women is actually an overdue idea."
Since Kotb began filling in for Lauer at the end of November, "Today" has won every week in the ratings to eclipse "Good Morning America." With the publicity boost and viewership sampling that usually accompanies the Olympics, NBC has the chance to turn what seemed like a disastrous story in Lauer's firing into the turnaround point for a real change in the morning pecking order. Morning shows are the most lucrative properties for television news divisions, so that means more than bragging rights.