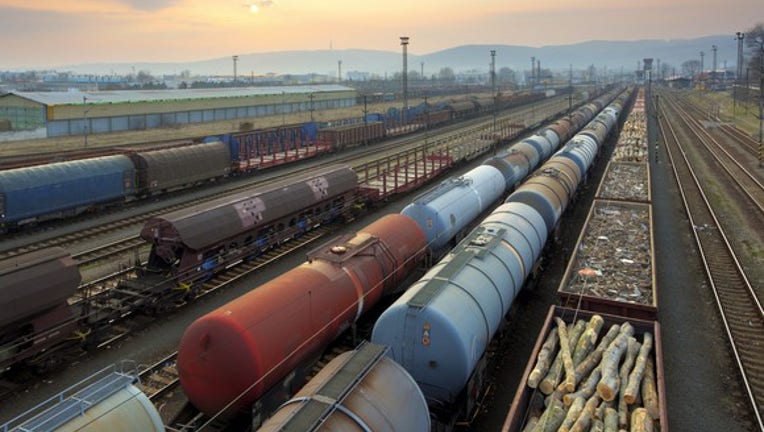 The first quarterdidn't go quite as well asGenesee & Wyoming(NYSE: GWR) planned. While the regional rail operator enjoyed the benefits from the first full quarter of operations at two recent acquisitions, several other issues weighed on earnings, which sank during the quarter. That said, the company expects to put many of these matters in the rearview mirror because of several catalysts it sees on the horizon that should drive full-year results higher.
Genesee & Wyoming results: The raw numbers
| Metric | Q1 2017 | Q1 2016 | Year-Over-Year Change |
| --- | --- | --- | --- |
| Revenue | $519.1 million | $482.6 million | 7.6% |
| Adjusted net income | $86.6 million | $79.8 million | 8.5% |
| Adjusted earnings per share | $0.53 | $0.67 | (20.9%) |
Data source: Genesee & Wyoming.
Image source: Getty Images.
What happened with Genesee & Wyoming this quarter?
Recent transactions impacted results:
Revenue in North America increased 6.6% to $319.5 million, driven by higher agricultural products and coal freight revenue. The company also benefited from last year's acquisition of the Providence and Worchester Railroad Company, which added $7.4 million in revenue during the quarter. Those revenue drivers helped push adjusted operating income in the segment up 2.8% over last year, to $72.9 million.
Genesee & Wyoming's Australian segment experienced a 42.7% year-over-year increase in revenue, which rose to $73.9 million as a result of its Glencore Rail joint venture. That deal helped drive adjusted operating income up 70.9% to $17.6 million.
Meanwhile, the U.K./Europe segment continued to be a slight drag on results as revenue slipped 4.1% to $125.7 million. That said, foreign currency fluctuations were the primary culprit here, scraping $14.2 million off the top line. Without that impact, revenue in the segment would have increased 7.6% from last year due to improved intermodal, minerals and stone, and agricultural products freight revenue. However, the segment still operated in the red, with its adjusted loss widening from $1.4 million to $3.9 million due to the continued restructuring of the recently acquired ERS business.
While adjusted net operating income rose along with revenue, earnings slumped on a per-share basis. One factor was Genesee & Wyoming's increased share count as a result of the Glencore Rail deal. In addition to that, the company's adjusted result included a $0.05-per-share loss due to the impact of foreign exchange fluctuations on an intercompany loan as well as a $0.05-per-share loss related to the restructuring of the ERS business.
What management had to say
CEO Jack Hellmanncommented on what drove results in the quarter:
The first quarter was mixed as Genesee & Wyoming benefited from two of its recently completed deals as well as improving operating conditions in Australia. That said, several headwinds pushed back against these positives, including slower growth and unanticipated expenses in North America, as well as continued issues in its European businesses. However, what this quarter demonstrates to investors is the power of the company's business model, which enabled it to benefit not only from acquisition-driven growth but its geographic diversity.
Looking forward
That differentiated business model has the company optimistic about what lies ahead. Hellmann noted in the press release that there are several positives on the horizon across all three of its business segments:
Hellmann also pointed out that the Genesee & Wyoming continues to generate robust cash flow, which gives it the flexibility to make more deals.
10 stocks we like better than Genesee & WyomingWhen investing geniuses David and Tom Gardner have a stock tip, it can pay to listen. After all, the newsletter they have run for over a decade, Motley Fool Stock Advisor, has tripled the market.*
David and Tom just revealed what they believe are the 10 best stocks for investors to buy right now... and Genesee & Wyoming wasn't one of them! That's right -- they think these 10 stocks are even better buys.
Click here to learn about these picks!
*Stock Advisor returns as of May 1, 2017
Matt DiLallo has no position in any stocks mentioned. The Motley Fool recommends Genesee & Wyoming. The Motley Fool has a disclosure policy.