Ctrip.com International Ltd (ADR) Continues Strong Growth, Expands Margins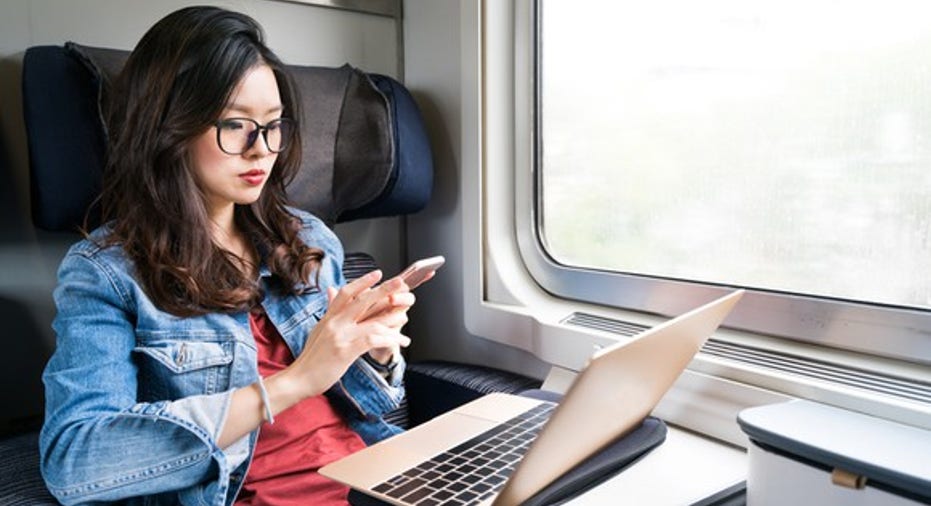 Ctrip.com (NASDAQ: CTRP) showed robust growth across all of its lines in its quarterly earnings report on Wednesday and showed impressive leverage. The stock was down 3% at 3 p.m. on Thursday.
Concerns about slowing growth at China's leading online travel agency (OTA) make sense given the company's torrid past rates. But two things should stand out from the report: Ctrip continues to grab market share, and this is increasingly becoming a winner-takes-all field, as growing margins show the company's operational leverage.
Image source: Getty Images.
Ctrip earnings: The raw numbers
While I'll dive into the details below, here are the headline numbers from the company's release:
Data source: Ctrip.com. *Operating profit presented on non-GAAP basis.
Heading into the quarter, management had expected revenue to jump between 40% and 45%; results came in ahead of expectations. The recent addition of the Skyscanner businesses added meaningfully to results as well.
More importantly, gross profit expanded 763basis points to 80.44%. This means Ctrip is spending less on its inventory of air, bus, train, and hotel accommodations. Three years ago, this would have been unthinkable, as the industry was caught in a race to the bottom on price.
Since the effective merger with rival Qunar, though, that has all changed. Ctrip is now the de facto OTA in China, and that gives the company leverage over airlines and hotels -- instead of the other way around.
Operating profit margins -- after backing out share-based compensation -- also expanded meaningfully: 1,525 basis points to 15.37%. Last year was full of costs associated with integrating Qunar and Ctrip. This year, those are in place, and it showed as non-GAAP operating expenses jumped just 31% against the backdrop of a 46% increase in revenue.
Digging deeper
Ctrip has four main segments that report. As you can see, the first two make up the lion's share of sales. But all four continued to show strong growth.
Data source: Ctrip.com.
Accommodations grew mostly through increased organic volume. Transportation was juiced both from strong growth in the core of air travel, additions from Skyscanner, and the small but booming base of business emerging out of bus and train tickets in China.
Perhaps some of the reason for the market's tepid reaction has to do with skepticism of the company's ability to grow organically. But these same concerns surfaced after the addition of Qunar, and the increase in profitability more than made up for top-line growth concerns.
What management had to say
Founder and Chairman James Liang made it clear that the company will continue to focus not only on travel within China, but outside of it as well:
CEO Jane Jie Sun said Ctrip has "also been making great strides in penetrating into lower-tier cities." That, combined with the aforementioned push for international travels out of China, appears to be the company's focus moving forward.
The good news for investors is that these investments are unlikely to cost as much as those from years past.
Looking ahead
After factoring in this quarter's results, shares of Ctrip now trade for 80times non-GAAP trailing earnings. For the current quarter, management is expecting revenue to continue growing between 40% and 45%.
10 stocks we like better than Ctrip.com InternationalWhen investing geniuses David and Tom Gardner have a stock tip, it can pay to listen. After all, the newsletter they have run for over a decade, Motley Fool Stock Advisor, has tripled the market.*
David and Tom just revealed what they believe are the 10 best stocks for investors to buy right now...and Ctrip.com International wasn't one of them! That's right -- they think these 10 stocks are even better buys.
Click here to learn about these picks!
*Stock Advisor returns as of May 1, 2017.
Brian Stoffel owns shares of Ctrip.com International. The Motley Fool recommends Ctrip.com International. The Motley Fool has a disclosure policy.