CSX extends director deadline as activist seeks CEO ouster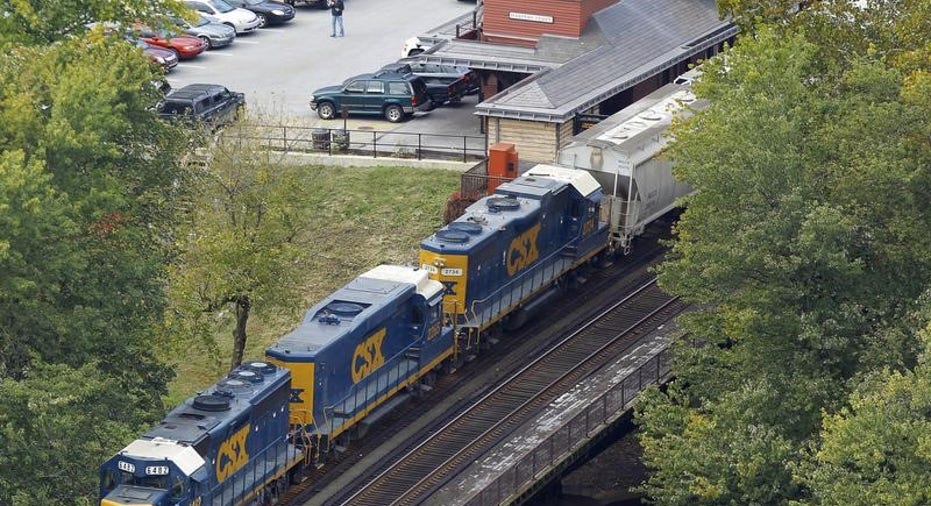 CSX Corp has extended the director nomination deadline for its board of directors, giving the U.S. railroad company more time to reach an agreement with an activist investor and industry veteran Hunter Harrison.
CSX said the deadline would be extended to Feb. 24 from Friday, in a sign that the two sides remain in talks but have details to hammer out.
Mantle Ridge LP, run by ex-Pershing Square Partner Paul Hilal, is buying up a big stake in CSX and teaming with Harrison, the former Canadian Pacific Railway Ltd chief executive.
Mantle Ridge is pressing CSX to install Harrison as CEO, a prospect that has sent the company's shares up 34 percent since news of the partnership broke last month.
News of the Hilal-Harrison partnership broke on Jan. 18, when Canadian Pacific announced Harrison was leaving his CEO post early.
CSX's board is open to having Harrison as the company's CEO, according to people familiar with the matter, and he has met with the board twice since leaving Canadian Pacific. The sticking points of the talks remain how much representation Mantle Ridge gets on CSX's board, who becomes board chairman and who chairs key board committees, the people familiar with the matter said.
Harrison, reached by Reuters on Friday, expressed frustration that the two sides have yet to reach a deal. He spoke before CSX extended the nomination deadline.
"At this point, I don't really know what's going on, and I don't understand what the issues are that are holding things up," Harrison said.
CSX's board is made up of 12 members, which includes current CEO Michael Ward who also serves as chairman. Ward has previously signaled he plans to step down.
People familiar with the matter said that the number of board seats up for discussion ranges from two or three to a majority.
CSX and Mantle Ridge declined to comment.
Harrison's record of cutting operating costs and driving up profitability at the helm of CP and at Canadian National Railway Co has led to a surge of support from CSX investors.
Mantle Ridge has raised more than $1 billion for its CSX stake, Reuters reported earlier this month.
(Editing by Meredith Mazzilli)