Crude Up as U.S. Inventories Shrink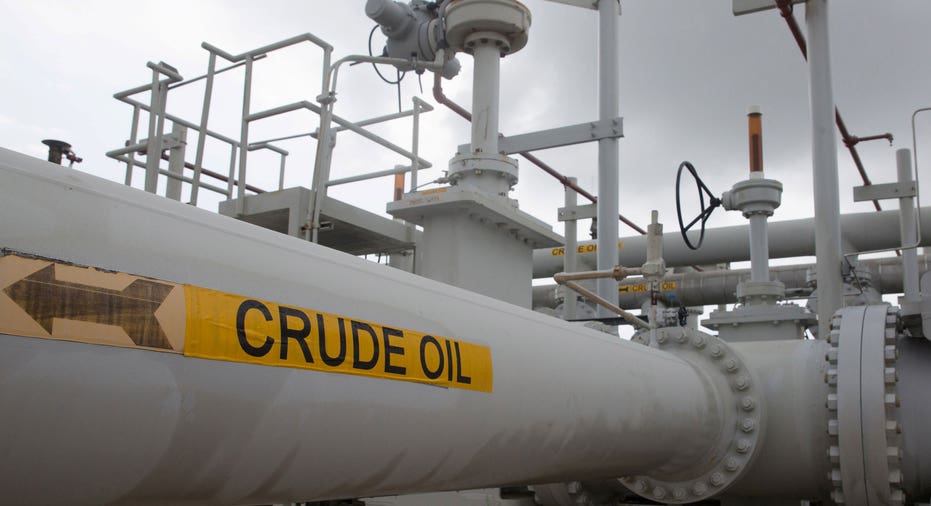 Oil rose by around 1 percent on Wednesday, boosted by evidence of declining production in China and falling U.S. inventories, while an upbeat OPEC statement on its planned output cut also supported the market.
A slightly weaker dollar reinforced the strength in oil as well, traders said, as it makes fuel purchases cheaper for countries using other currencies, potentially spurring demand.
Benchmark Brent crude futures were at $52.42 a barrel, up 74 cents on the day by 0922 GMT, while U.S. West Texas Intermediate (WTI) crude oil futures were up 73 cents at $51.02 a barrel.
Saudi Arabian Energy Minister Khalid al-Falih said on Wednesday that oil markets were at the end of a considerable downturn as fundamentals were improving and supply and demand were rebalancing.
He called on non-OPEC producers to help stabilize the market saying their role was as critical as the role of OPEC members.
"Market forces are clearly working after a testing period of sub-$30 oil prices... Oil demand is expanding at a healthy rate despite slower global growth," he said.
As the world's largest exporters prepare to discuss the first cut in output in eight years next month, the pressure of persistently low oil prices on higher-cost producers is becoming apparent.
China's crude output fell 9.8 percent to 3.89 million bpd, to near its lowest in six years in the second-biggest year-on-year decline on record.
"The fall in Chinese crude oil production is probably attributable to the low price level, which makes parts of production unprofitable. This makes it all the harder to understand why OPEC is talking prices up with its current debate about production cuts, and is thus helping precisely those oil producers it would ideally like to force out of the market," Commerzbank analysts.
Adding to the support to crude prices from lower output, refining rates in the world's largest commodities consumer rose last month.
China processed 43.8 million tonnes (10.7 million bpd) of crude oil in September, up 2.4 percent from a year ago.
U.S. crude stockpiles fell 3.8 million barrels in the week to Oct. 14, to 467.1 million barrels, the API reported late on Tuesday.
The U.S. Energy Information Administration (EIA) is due to release official crude and fuel storage data later on Wednesday.
If the figures show another drop, this will be the sixth fall in inventories in seven weeks.
Mohammed Barkindo, secretary general of the Organization of the Petroleum Exporting Countries (OPEC), gave the market a boost by saying he is confident about the prospects of a planned production cut following an OPEC meeting on Nov. 30.
"I am optimistic we will have a decision," he said.
In its first output cut agreement since 2008, OPEC said it plans to reduce production to 32.50 million to 33.0 million barrels per day (bpd), compared with record output of 33.6 million bpd in September .
The group also hopes non-OPEC producers, especially Russia, will cooperate in a cut.
(Additional reporting by Henning Gloystein in SINAGPORE; Editing by William Hardy)