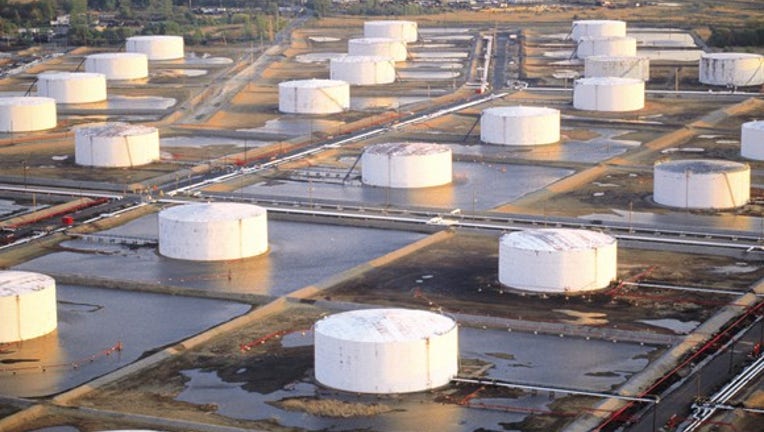 Oil prices moved slightly higher on Thursday after the U.S. Energy Department reported a ninth consecutive weekly drawdown of crude stocks, although an overall build in oil inventories capped gains.
U.S. West Texas Intermediate crude for September delivery , the new front-month contract from Thursday, was up 15 cents at $45.90 a barrel at 0800 GMT. The August contract expired on Wednesday after rising 29 cents, or 0.7 percent, to settle at $44.94 a barrel.
Brent crude's front-month contract was up 15 cents at $47.32 a barrel.
U.S. crude inventories fell 2.3 million barrels in the week ending July 15, data from the U.S. Energy Information Administration showed.
But at 519.5 million barrels, inventories are at historically high levels for this time of year, the EIA said.
"This week's report was moderately bullish for crude, which drew slightly more than expected," said Michael Wittner, oil analyst at Societe Generale.
Gasoline stocks rose 911,000 barrels, against a forecast for unchanged, and are well above the upper limit of the average range, the EIA said.
July is the peak of summer when Americans traditionally take to the road, driving up gasoline demand.
A glut of refined products has worsened an already-grim outlook for U.S. crude oil for the rest of the year and the first half of 2017, traders warned this week, as the spread between near-term and future delivery prices reached its widest in five months.
A glut in oil products threatens to spill back into oil prices, depressing crude, BMI Research said in a note: "An abundance of fuels threatens to dampen crude demand."
Overall, U.S. oil inventories are at a record high, reflecting a very well supplied global market.
That should undermine prices, said Tamas Varga, oil analyst at London brokerage PVM Oil Associates:
"There is lots of oil around," said Varga. "The market strength is not sustainable."
(Additional reporting by Aaron Sheldrick in Tokyo; Editing by Dale Hudson)