Crude Prices Dive as Inventories Hit 22-Year High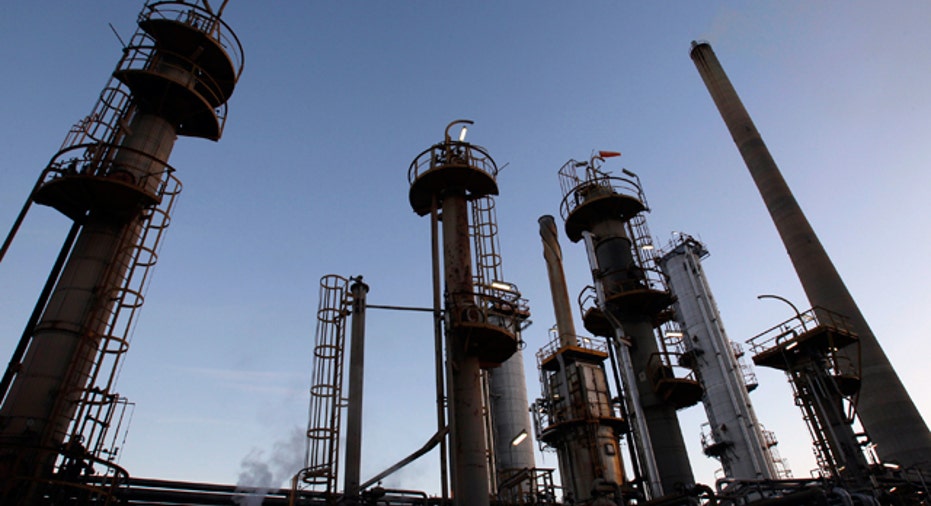 Crude oil futures fell to a fresh seven-month low on Thursday after U.S. crude oil stockpiles swelled last week to their highest in nearly 22 years.
That larger supply coupled with disappointing U.S. economic data and a deepening debt crisis in Spain put oil on track for its biggest monthly percentage drop in more than three years.
U.S. crude oil inventories, excluding strategic reserves, rose much more than expected last week to hit their highest level since July 1990, U.S. Energy Information Administration (EIA) date showed. That quickened the day's selling.
Oil futures were already under pressure after separate reports showed U.S. jobless claims gained last week, U.S. first quarter economic growth was slower than previously reported and first quarter U.S. corporate profits declined.
Markets were also hammered by the euro zone crisis, with focus now on Spain's debt troubles, sending the euro to a new 23-month low against the dollar. This caused traders to pare riskier assets such as oil and equities.
"While Greece has tough problems already, Spain has even tougher problems ... and investors are worried about the repercussions to the U.S. (and world) economy as they see the euro weakening, with no quick solutions to Spain's problems," said Mark Waggoner, president of Excel Futures in Bend, Oregon.
In London, ICE Brent crude futures for July delivery fell to a session low of $101.27, down $2.20, the lowest intraday price for front-month Brent since Oct. 5. By 12:15 p.m. EDT (1615 GMT), it traded at $101.79, down $1.68, on course for the biggest monthly loss since 2008, after slipping 3 percent on Wednesday.
U.S. crude for July delivery dropped to a session low of $85.86, down $1.96, the lowest price for front-month U.S., crude since Oct. 20. It later traded down $1.40 at $86.40, Front-month U.S. crude is also on track to post its biggest monthly decline since 2008.