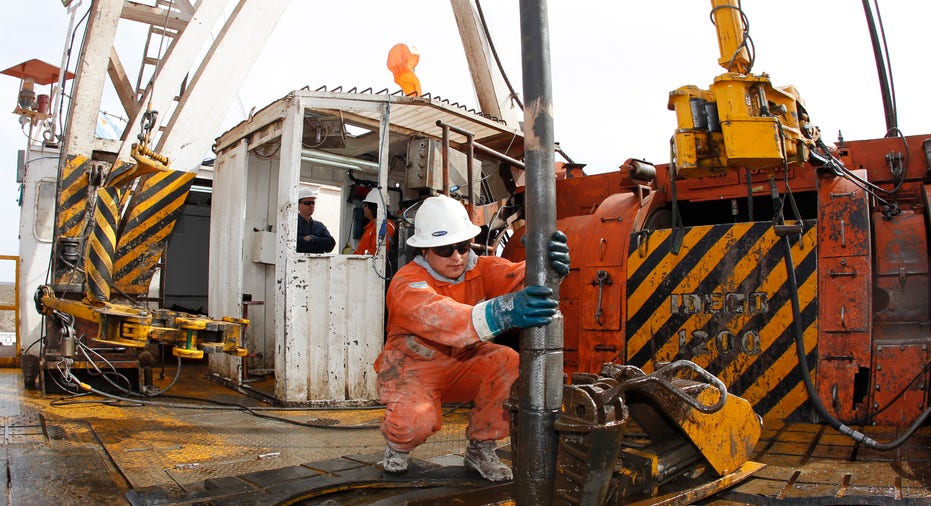 Crude prices plunged further on Monday after OPEC once again said it will not cut oil output despite fears of a glut, and a UAE official opposed holding an emergency meeting of the producer group to support prices.
U.S. crude tumbled almost 5 percent, extending losses after the close to come within two cents of $55 a barrel. Benchmark North Sea Brent fell more than 2 percent, nearing $60 in a rout that also deepened after settlement.
The losses extended last week's selloff that erased 12 percent from U.S. crude and 11 percent from Brent.
Both markets were up in Monday's morning trade in New York before falling by noon, a trend visible in recent weeks.
"It's basically people getting squeezed out via margin calls," said John Kilduff, partner at New York hedge fund Again Capital, said. He noted that weekly data from the Commodity Futures Trading Commission showed many still long on the market despite the six-month long price rout.
In Monday's early trade, Brent was supported by news of loading delays for January cargoes of North Sea Forties crude due to lower-than-expected output.
A production glitch at the Buzzard oilfield in the UK North Sea also helped Brent, as did news that Libya's two biggest oil ports were shut from fighting between armed factions.
Selling pressure emerged by midmorning after UAE's Oil Minister Suhail Bin Mohammed al-Mazroui added to bearish comments by OPEC Secretary-General Abdullah al-Badri.
Al-Mazroui said there was no need for an emergency OPEC meeting to help support prices.
Venezuela and Algeria, which need higher oil prices for their economies, were among OPEC members that had proposed an emergency meeting after OPEC's summit in Vienna last month did not agree on output cuts. OPEC's next meeting is in June 2015.
OPEC's Al-Badri, meanwhile, said the 12-member Organization of the Petroleum Exporting Countries could ride out the near 50 percent oil price slump since June without amending production.
U.S. crude settled down $1.90, or 3.3 percent, at $55.91 a barrel. It fell thereafter to a new May 2009 low of $55.02.
Brent finished down 79 cents, or 1.3 percent, at $61.06. It fell post-settlement to $60.20, a bottom since July 2009.
The disparity in their drop extended Brent's premium versus U.S. crude to a one month-high above $5.
The spread between Brent's front-month January and nearby February also narrowed, to around 20 cents a barrel from Friday's 30 cents.
U.S. crude sold off more sharply on fears of another sharp inventory build in the United States last week, traders said.
(By Barani Krishnan; Additional reporting by Robert Gibbons in New York, Christopher Johnson in London and Henning Gloystein in Singapore; Editing by Bernadette Baum and Grant McCool)