Credit Suisse posts third straight annual loss on U.S. tax writedown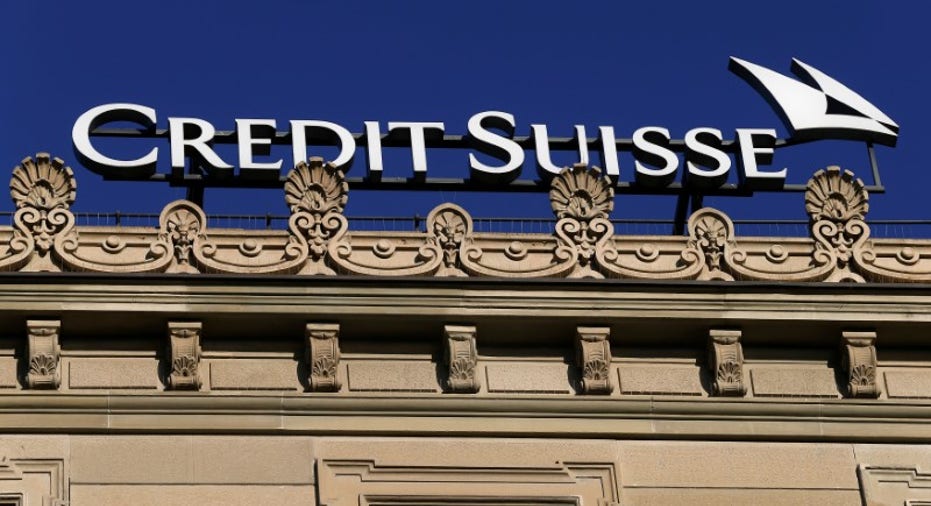 Credit Suisse on Wednesday posted a smaller-than-expected annual loss of 983 million Swiss francs ($1.05 billion) after 2.7 billion francs in income tax expenses mostly due to U.S. tax reform kept the bank from its first year in the black since CEO Tidjane Thiam launched a turnaround plan in 2015.
Analysts expected Switzerland's second-biggest bank to post a 1.1 billion Swiss franc loss because of the writedown. Pretax profit of 1.793 billion francs matched expectations for 1.803 billion francs in the poll.
"In 2018, we will remain focused on disciplined execution and on delivering value for our clients and shareholders for the final year of our restructuring plan," Thiam said.
The group said it would propose a reduced dividend of 0.25 francs per share, compared to 0.70 francs in 2016 and average expectations for 0.28 francs amongst eight analysts polled.
(Reporting by Brenna Hughes Neghaiwi; Editing by Michael Shields)