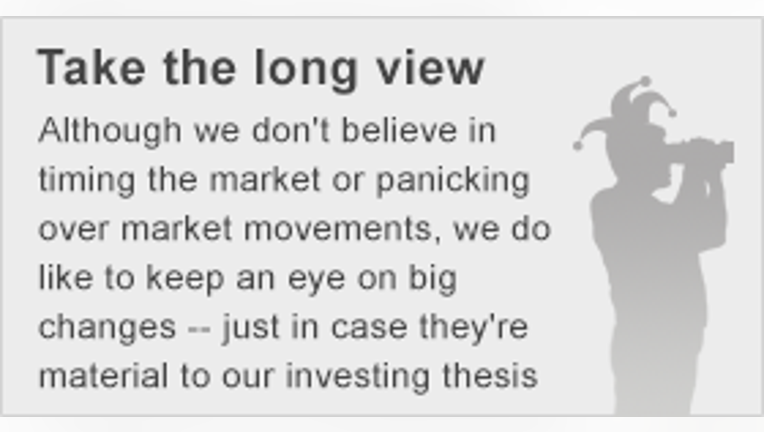 What: Shares of CARBO Ceramics slumped 14% by 2:45 p.m. ET on Thursday after the company reported poorly received first-quarter results.
So what: The downturn in the oil market had a significant impact on CARBO, which reported revenue of just $33.1 million, down from $73.7 million in the year-ago quarter. Meanwhile, the company turned in a loss of $25.7 million, or $1.07 per share. However, that loss included $5.7 million, or $0.25 per share, in after-tax charges and $6.5 million, or $0.28 per share, of after-tax costs associated with slowing and idling production.
Given the severity of the downturn on the company's business, its focus right now is on cash preservation and cost reduction. This has included reducing its head count and idling production, including the recent decision to cease most production activities at plants in Louisiana and Georgia.
Unfortunately, the company doesn't see any signs of improvement in market conditions, with CEO Gary Kolstad noting that the "near-term outlook for ceramic proppant remains extremely challenging." Making matters worse, according to the company, is the inventory liquidation of low-quality Chinese ceramic proppants in North America, which should lead to additional downward pressure on the company's business during the second quarter.
Now what: Times are rough for CARBO Ceramics right now. Its primary goal is to stop the bleeding by reducing costs and preserving cash so it can make it through these tough times and position itself for the next upcycle. That said, things could get even harder, and that next upcycle could be far away, which makes this stock a real lottery ticket right now.
The article Cratering Earnings Cause CARBO Ceramics Inc.'s Stock to Slip originally appeared on Fool.com.
Matt DiLallo has no position in any stocks mentioned. The Motley Fool has no position in any of the stocks mentioned. Try any of our Foolish newsletter services free for 30 days. We Fools may not all hold the same opinions, but we all believe that considering a diverse range of insights makes us better investors. The Motley Fool has a disclosure policy.
Copyright 1995 - 2016 The Motley Fool, LLC. All rights reserved. The Motley Fool has a disclosure policy.