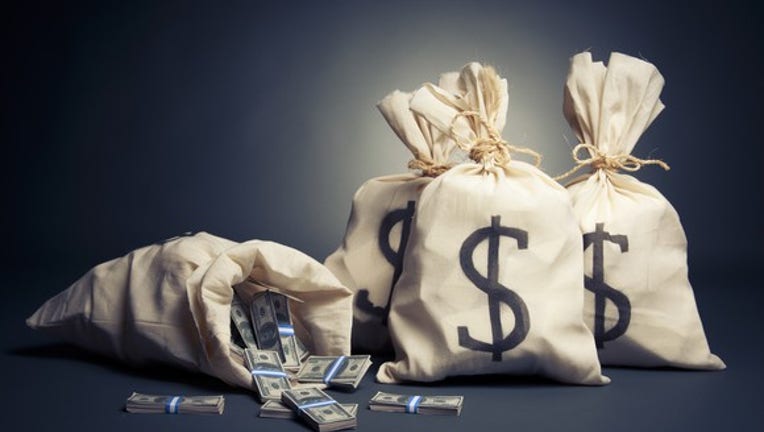 We often hear stories about stocks that turned10 best stocks for investors to buy right now... and Yirendai wasn't one of them! That's right -- they think these 10 stocks are even better buys.
Click here to learn about these picks!
*Stock Advisor returns as of Nov. 7, 2016
%20" target="_blank">thousands of dollars into millions, but finding these stocks before they blossom can be tough. However, there are two simple guidelines investors can follow.
First, look for small cap stocks, since bigger companies are less likely to become multibaggers. Second, look for high-growth companies with sparse analyst coverage and low institutional ownership. This means that the "big boys" haven't noticed the stock yet, and it could surge higher when they do.
Image source: Getty Images.
In an age when anyone can screen for stocks that fit those criteria, it might seem hard to find any hidden gems. However, one company has repeatedly caught my eye --Yirendai(NYSE: YRD), a rapidly growing peer-to-peer (P2P) lender in China. Let's take a closer look at Yirendai and see if it could become a millionaire maker stock over the next few years.
What does Yirendai do?
Yirendai is an online marketplace that directly connects investors with borrowers and cuts banks out of the loop. That P2P lending model is similar toLendingClub's(NYSE: LC), but Yirendai serves a much higher growth market than its American counterpart. China's P2P lending industry brokered 982 billion yuan ($142 billion) in loans last year -- almostquadruplethe amount brokered in 2014, according to Yingcan.
Yirendai's sales rose137% annually to $876.7 million last quarter, compared to 140% growthin the previous quarter. The four firms which cover Yirendai expect its salesto rise 117% next year, compared to 556% growth in2015. LendingClub, by comparison, is expected toreport just 14% sales growth this year.
Yirendai is also hugely profitable. Its GAAP net income rose 308% annually to $344.3 million last quarter, and its adjusted EBITDA improved 73% to $220.7 million. Wall Street expects its GAAP earnings to rise 110% this year. Based on those growth figures, Yirendai's trailing P/E of 13and forward P/E of 9 look incredibly cheap.
So... what's the catch?
Yirendai has already rallied over 180% this year, but its valuations remain depressed due to concerns about fake borrowers defrauding investors in the Chinese P2P lending market. Last October, aBusiness Insider report claimed that investors had already lost $1.2 billion in the Chinese peer-to-peer lending market, andthat at least 700 of those lenders had gone bankrupt.
Two months later, Internet lender Ezubo was charged for allegedly defrauding over 900,000 people for roughly $7.6 billion in the country's largest-ever Ponzi scheme. Earlier this year, LendingClub's CEO and CFO both resigned amid a scandal involving dodgy loan sales, which cast a long shadow across the entire P2P lending market.
This August, Chinese regulators tightened regulations onP2P lenders, capping loans from a single site at 200,000 yuan ($28,800) and limiting maximum P2P loans at 1 million yuan per individual. The regulators also noted that there were 1,778 "problematic" online lenders in operation -- which represented about three-quarters of the entire market. The new rules also barred P2P lenders from taking public deposits and selling wealth-management products, and required them to improve their disclosures and appoint qualified banks as their custodians.
Countermeasures and competition
Those concerns all contributed to Yirendai's 28% decline since late August. To help investors find trusted lenders, Yirendai ranks the quality of its lenders with A to D rankings. 79.4% of its loans were grade D last quarter -- which definitely raises eyebrows -- but its delinquency rate was just 1.9%.
Yirendai was the first Chinese P2P lender to belisted in the U.S., but that could soon change as rivals likeShanghai Paipaidai Financial Information Service(also known as Ppdai.com) file for U.S. IPOs. As more of these P2P players enter the U.S. market, investors can better understand how Yirendai measures up to its industry peers.
But is Yirendai a millionaire maker?
With an enterprise value of just $1.5 billion and a strong record of triple-digit sales and earnings growth, Yirendai looks like it has plenty of room to run. Its relatively sparse analyst coverage, lowinstitutional ownership(about 7.4%), and cheap valuations all indicate that the stock could eventually become a multibagger.
However, investors should note that the Chinese P2P market is a highly crowded and fragmented one, and that the fraud issues plaguing the market could persist. If China enters a recession or a credit crunch, many P2P lenders could be wiped out. Therefore, Yirendai is a textbook example of a high-risk stock with potentially high rewards. Investors willing to take a chance on the Chinese P2P lending market might see huge gains, but they could also lose their entire investment.
10 stocks we like better than Yirendai When investing geniuses David and Tom Gardner have a stock tip, it can pay to listen. After all, the newsletter they have run for over a decade, Motley Fool Stock Advisor, has tripled the market.*
David and Tom just revealed what they believe are the 10 best stocks for investors to buy right now... and Yirendai wasn't one of them! That's right -- they think these 10 stocks are even better buys.
Click here to learn about these picks!
*Stock Advisor returns as of Nov. 7, 2016
Leo Sun has no position in any stocks mentioned. The Motley Fool has no position in any of the stocks mentioned. Try any of our Foolish newsletter services free for 30 days. We Fools may not all hold the same opinions, but we all believe that considering a diverse range of insights makes us better investors. The Motley Fool has a disclosure policy.