Could U.S. Bully S&P Into Reversing Downgrade?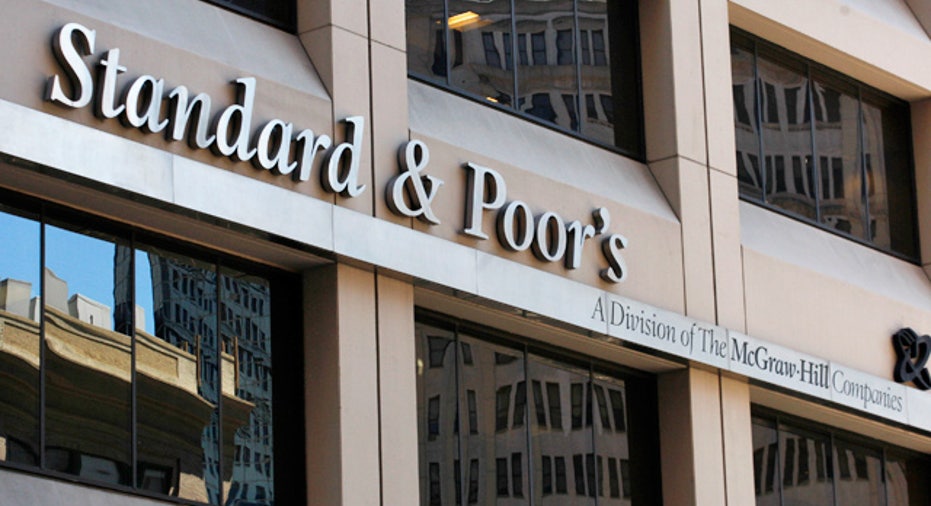 The unprecedented decision to confiscate Americas perfect credit rating has led to speculation the U.S. government could exert considerable pressure on Standard & Poors, aimed at convincing it to reverse its controversial and costly call.
While its unclear exactly what bullying by the government would look like, and whether or not it would ultimately be successful, some industry insiders believe its possible.
All is fair in love, war and politics, said Sean Egan, a founding principal of independent ratings company Egan-Jones. You have to assume they are hard at work figuring out how they can not only prevent the other two ratings firms from taking negative action, but how to pressure S&P into reversing its actions.
Few believe S&P would cave to political pressure because it is supposed to remain independent and could see its tarnished reputation rehabilitated by standing up to the U.S.
It does appear Wall Street is at least somewhat concerned about negative repercussions stemming from the S&P downgrade as shares of McGraw-Hill (NYSE:MHP), the parent of S&P, declined nearly 8% on Monday and another 1.5% on Tuesday despite an impressive 430-point surge on the Dow. Rival Moodys (NYSE:MCO) soared 6.3% on Tuesday, beating the broader markets.
Someone will try to punish S&P or McGraw-Hill for the downgrade. I think this is a very vindictive administration, said an analyst who covers the company but wished to remain anonymous while discussing political matters.
When asked if political pressure from the U.S. would sway the ratings company, S&P spokesman John Piecuch said, Absolutely not.
A cornerstone of our and other NRSROs business has always been the importance of analytical independence, Piecuch said, referring to Nationally Recognized Statistical Rating Organizations.
The Treasury Department did not respond to a request for comment.
Political Pressure?
It's not clear how long it will take the U.S. to recapture its pristine AAA rating, but the fastest a sovereign government has ever been returned to that level was nine years.
"Given the nature of the debate currently in the country and the polarization of views around fiscal policies right now, we dont see anything immediately on the horizon that would make an upgrade back to AAA again the most likely scenario," David Beers, S&P's head of sovereign ratings, told reporters on Monday.
Eyebrows were raised late Monday as Congressional sources told Reuters that the Senate Banking Committee is probing the S&P downgrade. However, other sources told FOX News that while the panel is studying the circumstances that led S&P to downgrade the U.S, it has not launched a formal probe at this point.
Unlike when S&P downgrades other sovereign governments, this downgrade is unique because the ratings company and its parent are based in the U.S.
They could do something, but I dont think that would be the American way, said Ed Atorino, an analyst who covers McGraw-Hill at New York-based Benchmark Company. Thats communism. If that happened, wouldnt the press be up in arms? They didnt go after The New York Times after they issued the Pentagon Papers.
After Egan-Jones downgraded the U.S. last month, the company received an inquiry the very next day from the SEC, Egan said. Its not clear what the nature of the inquiry was, but the SEC has been examining the major ratings companies.
I dont know if it was coincidental or if it represents something more, said Egan.
The Italian offices of Moodys and S&P were raided last week by Italian prosecutors who are investigating whether the companies have been following regulations in that country. S&P told Reuters it believes the probe is groundless.
Negative notes by Moodys and S&P about Italys budget deficits have been severely criticized in Italy for the pain they inflicted in financial markets.
S&P Unlikely to Cave
Even if elements of the government did attempt to force S&P into reversing its downgrade, its unclear the pressure would work.
I dont think S&P will be pushed, bullied or encouraged, said James Gellert, CEO of Rapid Ratings, an independent ratings, research and analytics company, who testified in Congress earlier this year about ratings reform. Theyve made it very clear theyre going to do what they want to do.
Is [McGraw-Hill CEO] Terry McGraw going to call up the guy in the U.K. and say, Fix it? Atorino said, referring to London-based Beers.
Caving to Washington would seem to undermine the potential benefits S&Ps downgrade could generate for the ratings company's battered reputation.
Given the flak that S&P is taking, it seems very unlikely that they will bow to political pressure, Cam Harvey, a professor at Duke University, wrote in an email. They have been trying to restore their credibility.
Indeed, S&P, Moodys and Fitch the Big Three ratings companies all have been heavily criticized for giving perfect AAA ratings to complex collateralized debt obligations that ended up imploding during the financial crisis.
They have also been criticized for their pay-to-play business models that require them to receive lucrative fees from the very companies they are supposed to be independently judging
Instead of pressuring S&P, Washington would probably be better off using its time to reach compromises on how to get its fiscal house in order. The deal to raise the $14.29 trillion debt ceiling called for $917 billion in mandated spending cuts over the next decade and a mechanism for an additional $1.2 trillion to $1.5 trillion in cuts.
I think Washington can influence [S&P] by being proactive, fast and deliberate in making decisions to slash the heavy debt load, Gellert said.