Could This Tex-Mex Restaurant Be the Next Chipotle?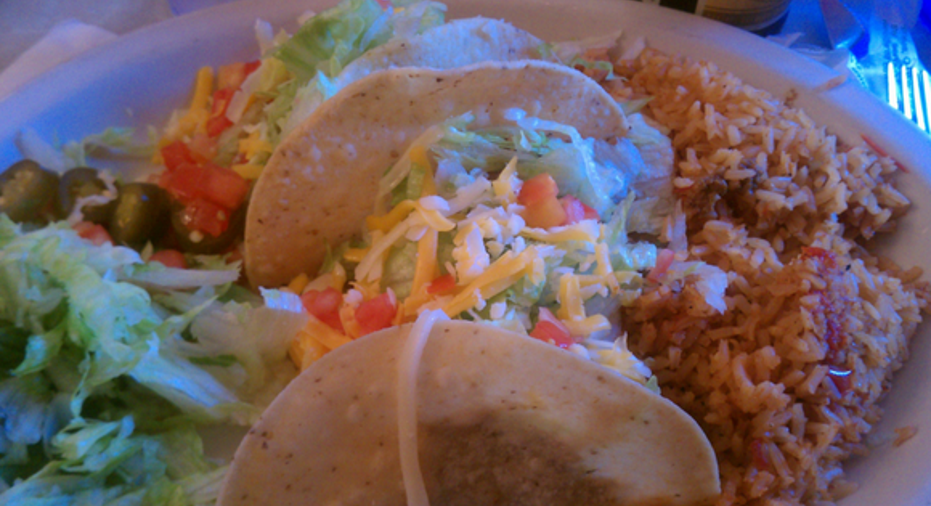 Image source: Chuy's.
Chuy's has given investors a reason to have a fiesta. Over the last year, shares of the Tex-Mex chain restaurant are up 27% versus the S&P Small Cap 600 Index's losses of 7%. In the last five years the company has returned nearly 100%, trouncing analyst estimates. Last quarter was particularly good for Chuy's, with the company exceeding expectations by nearly 40%.
Wall Street analysts appear to be on board now. The average price target of eight ratings firms is $37.50 per share, more than 27% above current prices. Of the four research firms that have changed their opinions on Chuy's, three have upgraded it to buy or outperform.
Chuy's growth is undisputed Chuy's last reported earnings in early March. On a full-year basis, Chuy's grew both revenue and unit counts 17%. During 2015, the company added 10 new restaurants, going from 59 to 69 locations. Ten restaurants may seem insignificant -- it seems like Chipotle Mexican Grill opens 10 new units in the time it takes to read this article -- but full-service restaurants like Chuy's are more expensive, and require more favorable economics to open. Chuy's appears to be stepping up its pace of construction somewhat, with a midpoint of 12 new units expected to open in 2016. Overall Chuy's is planning to double its restaurant base in three to five years.
Chuy's Beef Tacos. Image Source: Flickr user Shelnew19
Upon hearing that both revenue and unit counts both increased by 17%, I was fearful in regards to comparable sales figure. However, those concerns were unfounded: Chuy's did a decent job of growing comparable-store sales 3.1%. The company also does not add restaurants to the comparable pool until 18 months, instead of the normal 12 months, which means it most likely understates its comparable store growth compared to other restaurants.
One thing I'm watching closely is the average unit comparable sales volumes. Last year, as 10 store units were added to the comparable average, unit volumes dropped 2.9% from $4.9 million to $4.7 million even as the average check increased 3.5%. It could be indicative of the company opening lower-grossing stores which are now making their way to comparables, or lower foot traffic overall.
Chuy's goes at ChipotleOutside of cuisine type and the fact both serve food, Chipotle and Chuy's appear to have little in common. First is the overall concept -- Chipotle is fast-casual, whereas Chuy's is full-service dining. Chuy's does not share Chipotle's obsession with GMOs and what it refers to as "food with integrity." However, Chuy's prides itself on serving authentic Mexican food using "only the freshest ingredients," with a commitment to "made-from-scratch, freshly prepared cooking."
Additionally, Chipotle units use a simple, near-uniform industrial design where Chuy's promotes a fun, irreverent atmosphere. The product mix also differs, as nearly 20% of the average Chuy's check is high-margin alcohol versus less than 1% of Chipotle's.
During the recent Raymond James Institutional Investors conference, however, the company chose to highlight an offering on its menu comparable in price to a Chipotle order ($9.79 for a Chuy's chicken burrito plus rice and beans plus chips and salsa vs. $8.45 at Chipotle for a chicken burrito and chips and salsa). Chipotle has struggled in the wake of its food-safety mishaps, but it probably won't hurt Chuy's to compare itself to a company that has gained nearly 2,200% since its IPO a decade ago. It may not be the next Chipotle, but if Chuy's is able to continue to execute, the company's $500 million market capitalization may be seriously undervalued.
The article Could This Tex-Mex Restaurant Be the Next Chipotle? originally appeared on Fool.com.
Jamal Carnette has no position in any stocks mentioned. The Motley Fool owns shares of and recommends Chipotle Mexican Grill and Chuy's Holdings. Try any of our Foolish newsletter services free for 30 days. We Fools may not all hold the same opinions, but we all believe that considering a diverse range of insights makes us better investors. The Motley Fool has a disclosure policy.
Copyright 1995 - 2016 The Motley Fool, LLC. All rights reserved. The Motley Fool has a disclosure policy.