Could This Big Shift Increase Your Cable Bill?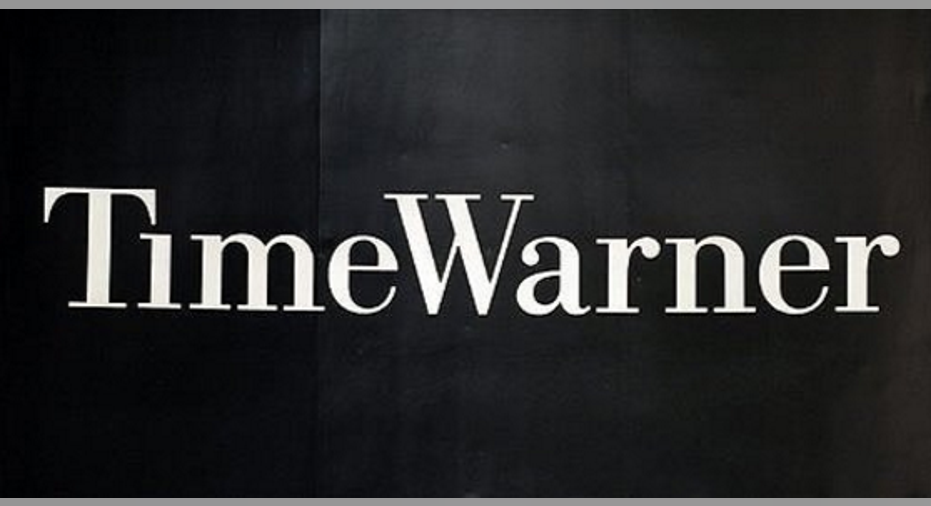 Time Warner's Turner Broadcasting division only increased ad-based revenues 1.1% annually over the last two fiscal years. Image Source: Time Warner
Cord-cutting, referring to the growing number of households opting to forgo subscription TV for digital-only consumption, is an issue that has divided the analyst community. On one hand, BTIG Analyst Richard downgraded The Walt Disney Company precisely one year to date in part because of fears about the television model.
On the other, Craig Moffett from MoffettNathanson pointed out that fourth-quarter subscription models aren't currently supporting the theory of an accelerating decline after estimating the industry lost 49,000 subs, even though this period has historically been a strong calendar quarter.
For those who own stocks of broadcasters and networks, there may be a new issue on the horizon. Regardless of whether cord-cutting is real, it appears many advertisers believe it so and are now seeking to shift their advertising spending to digital outlets. A new poll from eMarketer portends a growing shift to digital outlets. If eMarketer's poll is true, television subscribers could be left holding the bill.
Advertisers are planning to spend more online next this yeareMarketer's survey asked advertising agencies whether their clients are planning to spend more, less, or the same on digital advertising this year compared to the year before. Per the survey results, a strong majority, 76%, plan to spend more than last year on online and mobile advertising; only 5% reported seeking to spend less this year.
While not exactly a zero-sum game, the problem for traditional, ad-supported television is that the transition to digital advertising will hurt its monetization model. For example, eMarketer predicts in 2017 digital marketing (including mobile) will actually surpass TV in market share of total U.S. ad spend.
Looking further into the future, things appear to be no better for television: eMarketer predicts television to fall from 39.1% of total ad-spend market share in 2014 to less than one-third, 32.9%, in 2020. During that period, digital will rise from 28.3% to 44.9%. Economics 101 will tell you what happens when you have supply (channels full of ad space) without demand -- you have lower ad prices. Late last year, Ad Age posted 30-second ad-buy prices for many television shows, and most long-term favorites had negative year-on-year ad prices.
This affects both investors and subscribersAs an investor, it's easy to see how this is a bearish headwind. Lower revenue and profit from advertisements needs to be offset somewhere on the income statement or earnings will suffer. For example, Time Warner's Turner Broadcasting division, which is full of high-interest cable networks like CNN, TNT, TBS, and the Cartoon Network, has only increased advertising revenue 1.1% annually over the past two years, growing from $4.53 billion in 2013 to $4.64 billion last fiscal year. That growth rate actually underperforms inflation during that period.
To date, Disney's Media Networks division seems to be fighting this trend. Over the past two years, the company has grown ad-based revenue for its media networks division 2.7%, from $7.9 billion in 2013 to $8.4 billion last fiscal year.Total divisional revenue, on the other hand, increased a robust 6.9% during that period. The key factor reconciling those figures is an increase in affiliate fees, or the costs subscribers pay for the channels, which increased 9.6% annually during this time frame. In Disney's adjoining footnotes, the company credits higher contractual rates (read: higher cable bills) for increases in affiliate fees more so than adding new subscribers.
Any future shift away from television advertising toward digital outlets could force networks to charge more for affiliate fees to maintain profitability. Advertising has always been a de facto third-party payment system where brands subsidize networks for end-user consumption. If ad spend shifts to digital outlets like eMarketer predicts, and networks attempt to charge more to the end consumer, it could push more subscribers to cut the cord.
The article Could This Big Shift Increase Your Cable Bill? originally appeared on Fool.com.
Jamal Carnette has no position in any stocks mentioned. The Motley Fool owns shares of and recommends Walt Disney. The Motley Fool recommends Time Warner. Try any of our Foolish newsletter services free for 30 days. We Fools may not all hold the same opinions, but we all believe that considering a diverse range of insights makes us better investors. The Motley Fool has a disclosure policy.
Copyright 1995 - 2016 The Motley Fool, LLC. All rights reserved. The Motley Fool has a disclosure policy.