Could MannKind Corporation's Marketing Blitz Pay Off?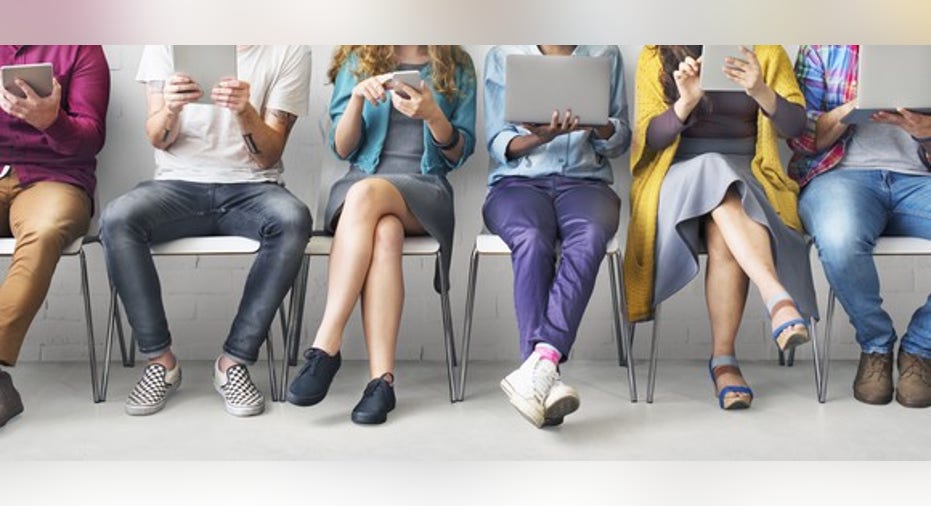 I try to look for the positives.
For MannKind Corporation (NASDAQ: MNKD), positives have been few and far between for quite a while. The biotech's stock price is down nearly 80% over the last 12 months. MannKind's situation hasn't improved in 2017.
However, the company could be on the right track with several new marketing initiatives for its inhaled insulin product, Afrezza. Here's what MannKind is doing.
Image source: Getty Images.
Trying something different
MannKind's previous partner, Sanofi (NYSE: SNY), didn't exactly set the world on fire with its marketing attempts for Afrezza. After regaining control of the product, MannKind knew it had to do something different.
At first, however, MannKind was mainly focused simply on surviving. The company didn't have much cash to promote Afrezza. It even used a contract sales force instead of its own team.
A settlement with Sanofi, though, helped improve MannKind's cash position enough to start thinking about what really needed to be done. The company began hiring its own sales staff and quit using the third-party contractor. And MannKind started thinking about new ways to build awareness of Afrezza.
One first step was a direct mail campaign sent to USA Today subscribers. MannKind also has done some traditional types of advertising in newspapers and magazines. But what's on the way could be even more important in building awareness of Afrezza.
Online, doctors' offices, and TV
MannKind has a three-pronged strategy to generate buzz for Afrezza. First, the company is beefing up its online presence, particularly with social media.MannKind recently hired Jason Appel to run its social media efforts. Appel has solid experience with big drugmakers and with the diabetes market. The company plans to partner with a leading portal that works with patients and doctors with around 6 million diabetic patients in its network.
Second, MannKind thinks that it can make a quick impact by enhancing its marketing efforts at the point of care -- inside doctors' offices. Afrezza branding and ads will soon be included on Outcome Health's media platform. Outcome Health places digital waiting room screens (similar to electronic billboards) and patient iPads in physicians' offices. The company also sends targeted messages to patients while they're in waiting and consultation rooms.
The most significant upcoming marketing effort, though, is MannKind's sponsorship of a newcable television show, Reversed. This show was created by celebrity chef and diabetes advocate Charles Mattocks to educate participants and the viewing audience about the effects of poorly managed diabetes. Reversed will air on Discovery Communications' Discovery Life Channel in July.
In addition, MannKind is in the process of creating a television commercial. It will take a few more months to wrap up production on the commercial. The company plans to launch targeted TV ads once the commercial is ready to go.
Will it be enough?
For MannKind to succeed, physicians and patients must first know about Afrezza. The company's marketing moves appear to be a good step in making this happen.
MannKind is even benefiting from some free publicity. I recently saw a high school friend's Facebook post that linked to a San Francisco television station's story about Afrezza. This story quoted a physician and a patient speaking positively about the inhaled insulin product. For a company trying to grow its business while conserving cash, free advertising is the best kind of all.
Of course, awareness about Afrezza won't mean much if insurers and pharmacy benefits managers don't cover the drug. This is an area where Sanofi stumbled, but MannKind appears to be making significant progress. MannKind CEO Matthew Pfeffer recently said that Afrezza is on formulary for around 70% of Americans with few or no restrictions.
Will all of this be enough for MannKind to succeed? I honestly don't know. However, you can't say the company isn't trying.
10 stocks we like better than MannKind CorporationWhen investing geniuses David and Tom Gardner have a stock tip, it can pay to listen. After all, the newsletter they have run for over a decade, Motley Fool Stock Advisor, has tripled the market.*
David and Tom just revealed what they believe are the 10 best stocks for investors to buy right now... and MannKind Corporation wasn't one of them! That's right -- they think these 10 stocks are even better buys.
Click here to learn about these picks!
*Stock Advisor returns as of February 6, 2017
Keith Speights owns shares of FB. The Motley Fool owns shares of and recommends FB. The Motley Fool has a disclosure policy.