Could Intel's New Cloud Computing Efforts Cast a Shadow Over NVIDIA?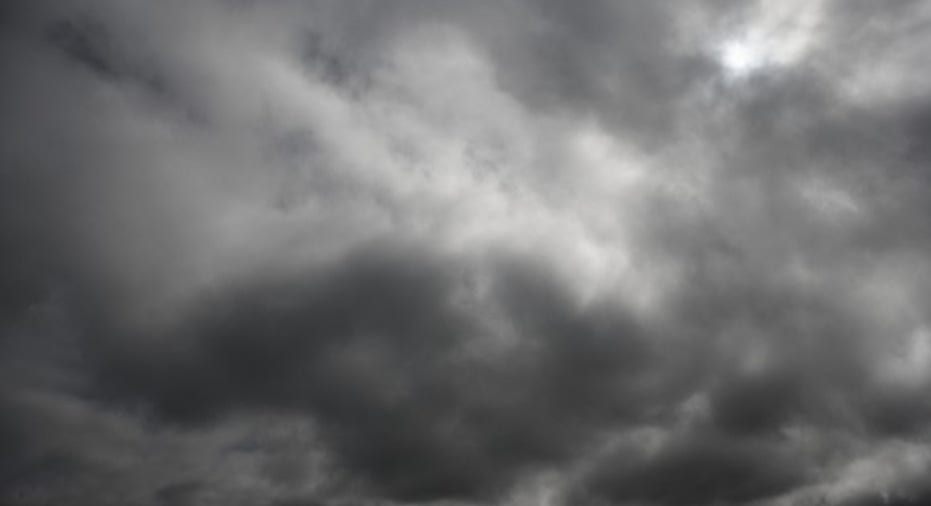 Image source: Getty Images.
Wells Fargo analyst David Wong recently wrote in an investor note that NVIDIA could face some increased cloud computing competition from Intel .
Intel is no lightweight in the server business, of course, but the company's server co-processors (processors that offload specific tasks to cloud computing networks) haven't been all that great in the recent past. Over the past few years, Intel's Xeon Phi server revenue has far underperformed NVIDIA's data center revenue. In the most recent quarter, NVIDIA posted $143 million in data center revenue, compared to Intel's Xeon Phi's revenue of under $20 million.
But Wong pointed out that Intel's latest update for Xeon Phi, called Knights Landing, could boost Intel's position in the cloud space -- and become a bigger threat to NVIDIA.Here's what he said (republished on Barron's):
Knights Landing will combine Intel's current server technology with what's called FPGA (field programmable gate arrays) coprocessors to handle complex algorithms that are constantly changing.Intel is integrating the FPGA technology it received from itspurchase of Altera. Wong believes this might give Intel a leg up over NVIDIA's Tesla graphics processing units (GPUs), which power its cloud computing systems.
What's at stake for NVIDIA
Intel and NVIDIA are focusing more of their attention on cloud computing opportunities these days, and with good reason. The global cloud computing market is worth about $204 billion right now, according to Gartner.
Intel in particular is moving away from its PC business. It recently laid off 12,000 employees, and is focusing its attention on big growth opportunities. Meanwhile,NVIDIA's cloud-computing approach has been to apply its GPU knowledge to power machine learning and cognitive computing systems for Google, Facebook, and Amazon.
This cognitive computing market is expected to grow into a $12 billion market just three years from now. And NVIDIA's position looks pretty strong right now, as the world's largest technology companies are increasingly looking to GPUs to power their cloud computing needs.
But NVIDIA could face setbacks in its cloud computing prospects if Intel's Knights Landing puts pressure on NVIDIA's business the way Wong believes it will.
Investor takeaway
I agree with Wong that it's possible Intel could creep further into NVIDIA's territory with Knights Landing, but at this point it's pretty speculative to think Intel's new technology will have a huge advantage over NVIDIA.
NVIDIA is smart to take all of its GPU experience with gaming and apply it to data centers and other technologies. And so far, it's getting great results. Data center revenue was up 63% year-over-year in fiscal Q1.
Meanwhile, Intel is desperately trying to jump-start new initiatives as it moves away from older, underperforming businesses.We'll likely see more chips from Intel later this year, which could give investors a clearer picture of the company's direction.
But NVIDIA's cloud computing position is already strong, with its GPU revenue rising and Facebook, Google, and others implementing its technology. I don't think NVIDIA investors should be worried, but they should definitely be keeping a close eye on Intel's future cloud moves.
The article Could Intel's New Cloud Computing Efforts Cast a Shadow Over NVIDIA? originally appeared on Fool.com.
Suzanne Frey, an executive at Alphabet, is a member of The Motley Fools board of directors. Chris Neiger has no position in any stocks mentioned. The Motley Fool owns shares of and recommends Alphabet (A shares), Alphabet (C shares), and Nvidia. The Motley Fool recommends Intel. Try any of our Foolish newsletter services free for 30 days. We Fools may not all hold the same opinions, but we all believe that considering a diverse range of insights makes us better investors. The Motley Fool has a disclosure policy.
Copyright 1995 - 2016 The Motley Fool, LLC. All rights reserved. The Motley Fool has a disclosure policy.