Could Apple, Inc. Killing the Headphone Jack Hurt Square?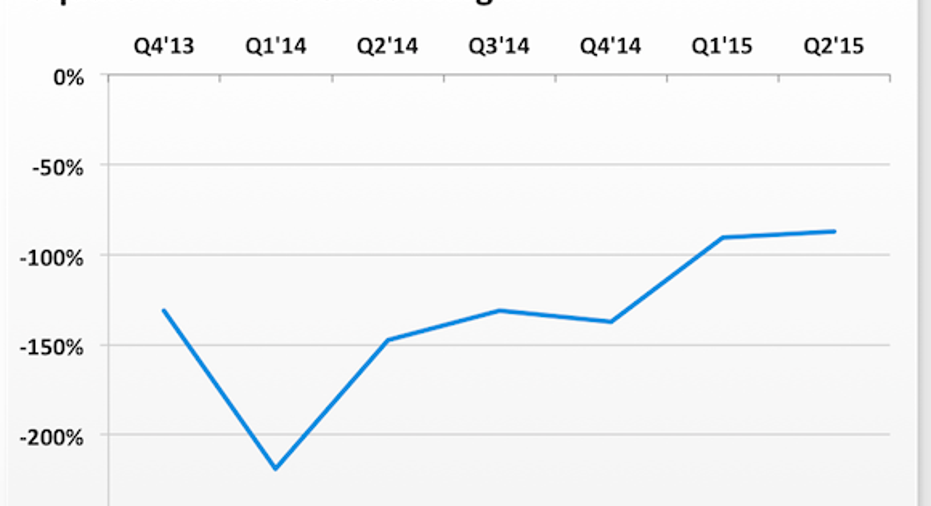 Square just released a new NFC reader. Will it have to develop another one in the near future? Image source: Square.
Over the past week, speculation has intensified that Apple is preparing to kill the traditional 3.5 millimeter headphone jack in its never-ending quest for the thinnest and lightest iPhone it's ever made. Japanese blog Macotakara is reporting that the iPhone 7 will abandon the headphone jack and instead integrate audio directly into the Lightning connector.
This isn't an entirely new rumor, as Apple introduced specifications to integrate audio signals into Lightning in the summer of 2014 as part of its MFi accessory certification program. Around the same time, there was talk that Apple was making Lightning versions of its own EarPods as well. But the very fact that these rumors have now resurfaced gives that much more credibility to the possibility that Apple is indeed about to axe the jack.
As expected, this move has potentially massive implications for Apple's army of third-party accessory makers that participate in its MFi program. That could also apply to freshly public Square , which famously commandeered the headphone jack for mobile payments.
Time to sign up for MFiSquare's innovative Magstripe Reader has long been its claim to fame, allowing anyone to accept credit card payments through the headphone jack of a smartphone. As such, the company could stand to lose if Apple ditches Square's primary interface method. Note that Square has never participated, nor has it needed to, in Apple's official MFi program. Square built its technology on standard 3.5 mm headphone jacks, where it doesn't need to worry about licensing fees or proprietary standards.
But if Apple kills the headphone jack, there's a distinct possibility that Square will need to sign up for MFi if it wants to develop a Lightning-compatible Magstripe Reader. None of this is to suggest that Apple might kill Square altogether, but it could hurt Square in the form of increased development costs related to its hardware. Square has long incurred losses on its hardware upfront in an effort to expand its installed base, which in turn grows payments volume. Negative gross margins for hardware sales are simply a necessary evil.
Data source: SEC filings.
The market is evolving, though, and Square will need to keep up. The company recently released a new NFC contactless and chip card reader that it sells for $49, in part to support Apple Pay as well. Square has always given away its Magstripe Readers for free, and charging $49 for the new reader shows that the development wasn't cheap. If Square now needs to consider signing up for MFi and allocating resources to developing a Lightning-compatible reader, we're talking about even more R&D dollars that will continue to weigh on hardware gross margins.
Never look backThe good news is that Square likely has plenty of time to adapt. Even if Apple follows through with making the iPhone 7 the thinnest and lightest iPhone ever made by abandoning the traditional headphone jack, it's not as if the entire mutual customer base will upgrade overnight. Many of Square's small and local merchants will still have the same iPhones that they've always used to process payments.
But if there's anything we know about Apple, it's that once it turns its back on an antiquated technology, it never looks back. All future iPhones would lack the headphone jack, and as newer models infiltrate the market, Square will eventually need to come up out with a new reader. But at what cost?
The article Could Apple, Inc. Killing the Headphone Jack Hurt Square? originally appeared on Fool.com.
Evan Niu, CFA owns shares of Apple. The Motley Fool owns shares of and recommends Apple. Try any of our Foolish newsletter services free for 30 days. We Fools may not all hold the same opinions, but we all believe that considering a diverse range of insights makes us better investors. The Motley Fool has a disclosure policy.
Copyright 1995 - 2015 The Motley Fool, LLC. All rights reserved. The Motley Fool has a disclosure policy.