Costco's Biggest Weakness Just Became a Strength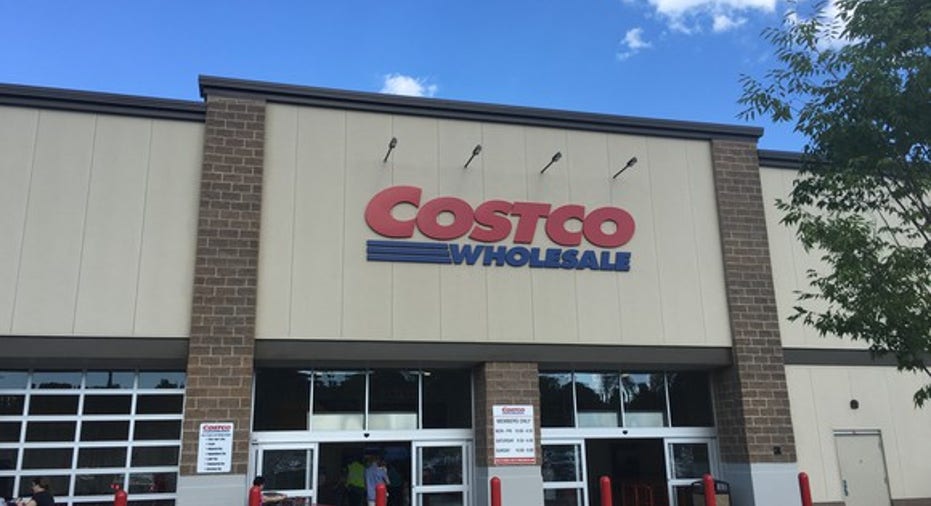 For a brief time in mid-June, it seemed like Costco (NASDAQ: COST) had stumbled badly.
The company switched its rewards credit card from longtime provider American Express (NYSE: AXP) to a Visa(NYSE: V) card provided byCitigroup (NYSE: C) on June 20 and the immediate results were a disaster. There was customer confusion, problems at checkout where consumers tried to use their now-inactive cards, and over 1.5 million calls to Citigroup, which had trouble dealing with the call volume.
It looked dire and for a few days it seemed like anger over the switch might cause customers to leave the warehouse club. Rivals certainly hoped that would happen and Wal-Mart's Sam's Club even offered free access to its stores for any Costco member for a week in the period right after the switch.
In the days and weeks after Costco dropped American Express, both getting rid of it as its rewards card and ceasing to take it entirely, it appeared that maybe the chain had made a big mistake. As time went on, however, things quickly settled down, and while there were numerous sensational media reports about the ongoing credit card woes, the reality was entirely different.
Costco switched credit card providers from American Express to Visa. Image source: author.
What actually happened with Costco's credit card change?
Clearly, the early days of the switch were rough, but things settled down quickly, with wait times for customers calling Citigroup dropping to just a few minutes after the initial spike that caused problems. And while it's obvious there was initial pain with the switch, what CFO Richard Galanti said during the company's Q4 2016 earnings call in September suggested the pain was more like what happens when you pull off a Band-Aid, rather than a festering wound.
Galanti explained during the call, as transcribed by Seeking Alpha (registration required), that renewal rates in Canada had ticked up slightly about a year and half after Costco locations in that country had switched rewards credit card providers.
"In that case, the portfolio from American Express wasn't purchased," he said. "So it really had to start all over and you don't have as many auto renewals to start with. But that's quickly changed and we have -- again in Q4, we saw a slight increase in the renewal rate there."In the United States, he noted, Visa did buy the previous portfolio (so customers were issued new cards rather than having to opt in) but that there was a nine-month period prior to the switch when no new signups were taken.
Galanti offered some hard facts on the conversion He said that approximately 11.4 million American Express co-branded cards, representing just under 7.5 million accounts, were transferred over to Citigroup during the conversion."Nearly 85% of those cards are what we considered active, that is the card had been used for purchases over the previous 60 days." he said. "Currently, over 85% of the accounts transferred over have now been activated with Costco."
In addition, since June 20, when the company began taking new credit card signups after a nine-month moratorium, it has processed 1.1 million new signups and has activated over 730,000 new accounts "or a little over 1 million additional Citi Visa cards," according to Galanti.
"It's still early," he added. "We launched only 14 weeks ago, but so far, we are beating our initial expectations in terms of conversion, usage and new sign-ups to the card."
This is very good for customers
While Galanti did not downplay the problems during the switch from American Express to Visa, he said, "We are now past that and more importantly, the new card is fantastic for our members.In terms of increased cash back rewards, the estimate is about a 40% to 50% improvement in the reward program, which is already previously a very good reward program to the members using the Citi Visa Anywhere card."
He noted that the new Visa Anywhere card increases cash back from 3% to 4% while restaurant and travel bonuses improved from 2% to 3% and cash back on purchases at Costco doubled from 1% to 2%. "We think this is big and it's even bigger for our executive members who also are in the 2% reward from us on most Costco purchases," he said. "So combined, an executive member using the new card with just a few exceptions will earn 4% back at Costco. We think this is exciting, and we think it will be good for our business over the next several years."
Galanti also said that the new card would be "great for us" in terms of driving member value and sales over the next years while lowering the chain's effective costs of accepting credit and debit cards.
Costco has weathered the storm
While the switch was not easy, Costco was able to address problems quickly and return to not only where it was but also sign up over a million new rewards card members. The company and its partners were aggressive in managing the switch and what could have been a situation that caused members to leave has turned into one where, after a bit of pain, members now get better credit card rewards.
This was a pain point, a moment that other companies would have taken years to recover from, but where Costco management has shined.
A secret billion-dollar stock opportunity The world's biggest tech company forgot to show you something, but a few Wall Street analysts and the Fool didn't miss a beat: There's a small company that's powering their brand-new gadgets and the coming revolution in technology. And we think its stock price has nearly unlimited room to run for early in-the-know investors! To be one of them, just click here.
Daniel Kline has no position in any stocks mentioned. He is hunkering down for his first hurricane living in West Palm Beach. The Motley Fool owns shares of and recommends Costco Wholesale and Visa. The Motley Fool recommends American Express. Try any of our Foolish newsletter services free for 30 days. We Fools may not all hold the same opinions, but we all believe that considering a diverse range of insights makes us better investors. The Motley Fool has a disclosure policy.