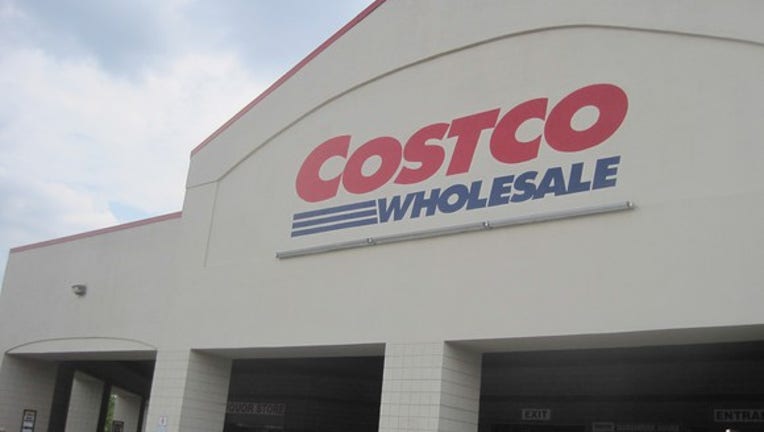 While most retailers sink or swim based on sales Costco (NASDAQ: COST) does not necessarily need anyone to ever set foot inside its warehouses.
That's a bit of an extreme view because members who never visited would likely have very little incentive to renew, but if for some reason they did, the chain would be fine with just membership fees.In fact, Costco makes about 75% of its profit from membership fees, and the company can afford to balance out its low-margin sales with its high-margin memberships.
It's a model that only works if you can keep membership numbers at least flat, but hopefully growing. That's something Costco did impressively in 2016. It was not blockbuster growth, but that's not needed at a mature company. Costco kept the membership needle moving forward and that's enough to make memberships its most-successful segment in 2016.
Costco is a club driven by membership sales above all else. Image source: Motley Fool.
A look at Costco's membership numbers
"In terms of membership, we continue to enjoy strong renewal rates, 90% in the U.S. and Canada and 88% worldwide, continuing increasing penetration of executive memberships as well," CFO Richard Galanti said during the earnings call.
Those numbers were in line with historical norms for the company. Galanti broke down the total by category during the call.
That's also a big leap from the end of 2015 when the company had 81.3 million people carrying a Costco membership card.In addition, in fiscal Q1 of 2017 -- which is essentially calendar Q3 of 2016 -- the company inched up again to 87.3 million people with a membership card.
Costco has been steady
In a trying retail year when Costco had the potential negative effect of changing its rewards credit card from American Express to Visa in the United States, a move which very well could have caused people not to renew, the chain kept marching forward. It's also worth noting that new rewards card signups were halted for the early part of the fiscal year (through June 20 when Visa replaced American Express) and that could have been a major drag on joining/renewals as well.
The credit card issues did contribute to very slightly softer renewals throughout the year, but Galanti explained during the Q1 2017 earnings callthat he believes that trend has ended.
Basically the company did just fine through the worst of the credit card switch and those problems are not only over, but Costco now has a more lucrative rewards credit card from Visa to lure in new members. The warehouse club showed in 2016 that even in a trying environment it could keep membership dollars coming in. That's a strong sign for 2017 and a solid base to grow the company on as other brick and mortar retailers struggle.
10 stocks we like better than Costco Wholesale When investing geniuses David and Tom Gardner have a stock tip, it can pay to listen. After all, the newsletter they have run for over a decade, Motley Fool Stock Advisor, has tripled the market.*
David and Tom just revealed what they believe are the 10 best stocks for investors to buy right now... and Costco Wholesale wasn't one of them! That's right -- they think these 10 stocks are even better buys.
Click here to learn about these picks!
*Stock Advisor returns as of Nov. 7, 2016
Daniel Kline has no position in any stocks mentioned. He is using a new computer and getting used to the keyboard is driving him nuts. The Motley Fool owns shares of and recommends Costco Wholesale and Visa. The Motley Fool recommends American Express. Try any of our Foolish newsletter services free for 30 days. We Fools may not all hold the same opinions, but we all believe that considering a diverse range of insights makes us better investors. The Motley Fool has a disclosure policy.