Costco Wholesale Corporation: Sluggish Sales Growth Continues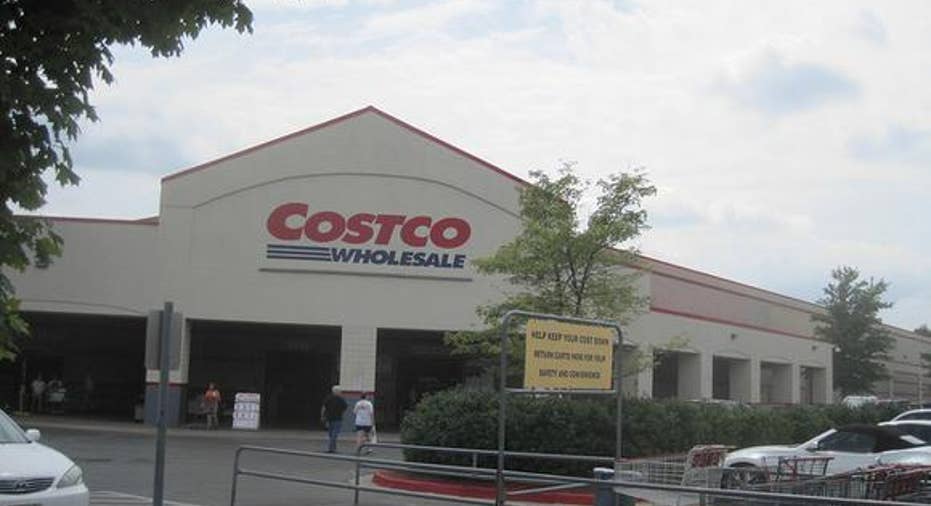 Last week, Costco Wholesale reported that sales growth continued to slow during March. Comparable sales rose just 1%. Excluding the negative impacts of gas price deflation and the strong dollar, comp sales would have increased 4%.
Costco is still posting better sales results than most retailers. However, it had been producing fairly consistent 6% to 7% adjusted comp sales growth up until late 2015. As Costco's comparable sales trend has weakened, its stock has started to retreat from the lofty highs it reached late last year.
Costco Wholesale Stock Performance. Data by YCharts.
Costco's sales growth engine slowsExcluding fuel price and foreign currency fluctuations, Costco's comparable sales surged 7% year over year in fiscal 2015, which ended last August. That impressive result followed four consecutive years of 6% comp sales growth (again adjusting for fuel price and foreign currency fluctuations).
The warehouse club was continuing to post 6% adjusted comparable sales growth as recently as November. But Costco has now reported three consecutive months of 4% adjusted comp sales increases, with domestic comparable sales growth sinking as low as 1% (in January).
Deflation may be the keyFortunately, there may be a relatively innocuous explanation for Costco's recent slowdown in sales growth. For the past few years, consumers have been grappling with high food price inflation. Meat and dairy products were some of the hardest-hit items.
However, dairy prices plummeted during 2015 -- reaching a 13-year low last August -- and have remained near multiyear lows since then. Meanwhile, wholesale beef prices have been retreating since last summer. Prices for other meat items have also been on the decline.
Food price deflation is a key factor behind slowing growth at Costco. Image source: The Motley Fool.
When wholesale prices decline, Costco quickly passes those savings on to its members. As a result, CFO Richard Galanti told investors last month that deflation was negatively impacting revenue growth across numerous categories.
Costco takes the long viewDeflation has also started to impact results at other major food retailers, like supermarket giant Kroger . During Q4 2015, Kroger reported a modest comp sales decline for its meat department, even as every other merchandise category posted growth.
However, Kroger CFO Mike Schlotman described this as "good deflation" because it led to solid growth in gross profit. Kroger passed on some of the cost savings to customers -- driving higher unit sales -- but also kept some of the cost savings for itself. As a result, the company's gross margin improved by 37 basis points year over year in Q4 2015.
Lower meat prices hurt Kroger's sales -- but boosted profits -- in Q4 2014. Image source: The Motley Fool.
Since Costco passed through more of its commodity cost savings to customers than Kroger, it didn't see the same kind of gross margin lift. Costco's core gross margin rose by 11 basis points last quarter. Surprisingly, fresh foods didn't contribute to that gross margin expansion.
It seems that Costco is taking the long view here. Rather than trying to squeeze out a little bit of extra profit this year, the company is reinvesting in lower prices in order to grow its membership base and encourage its existing customers to shop even more frequently.
The good and the badWhile commodity costs are falling, labor costs are still on the rise, driving up Costco's operating expenses. Due to slowing revenue growth and rising costs, analysts currently expect Costco's earnings per share to increase less than 2% during fiscal 2016. That's not very impressive for a company trading at 28 times projected fiscal 2016 earnings.
However, Costco's investments in price leadership today should pay off in the form of long-term growth. Indeed, most analysts expect Costco's EPS growth to rebound to double-digit territory next year -- and there could be many more years of double-digit earnings growth beyond that.
The article Costco Wholesale Corporation: Sluggish Sales Growth Continues originally appeared on Fool.com.
Adam Levine-Weinberg has no position in any stocks mentioned. The Motley Fool owns shares of and recommends Costco Wholesale. Try any of our Foolish newsletter services free for 30 days. We Fools may not all hold the same opinions, but we all believe that considering a diverse range of insights makes us better investors. The Motley Fool has a disclosure policy.
Copyright 1995 - 2016 The Motley Fool, LLC. All rights reserved. The Motley Fool has a disclosure policy.