Costco Takes Its Golf Ball Battle to Court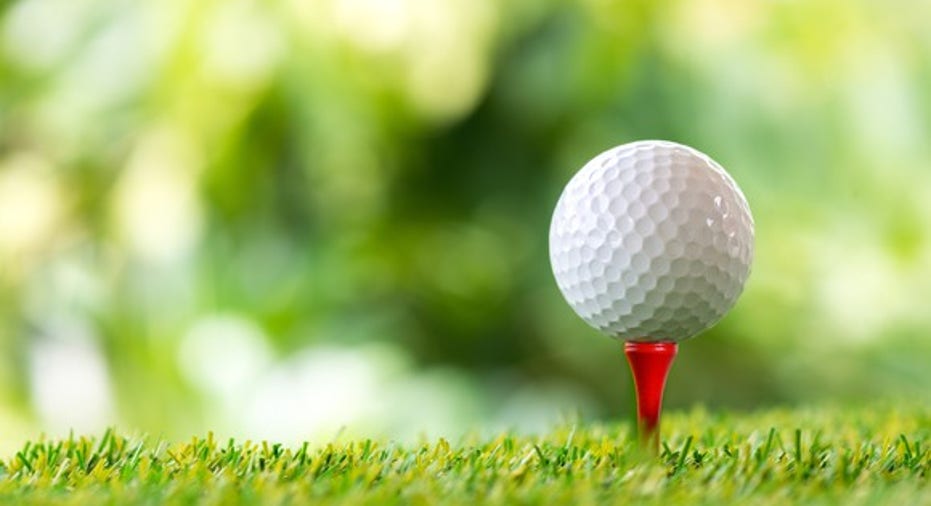 Costco (NASDAQ: COST) has had great success with its Kirkland Signature house brand that can be found on everything from bottled water to pain relievers to liquor to clothing to diapers to pretty much anything else you can imagine.
Many of these products are sort of wink, wink, nudge, nudge variants on popular name brands. In many cases where patents have expired, such as in health and beauty items, Costco's house brand offers a duplicate of the name brand, minus the name, for less money. That has been a winning strategy for the retailer that has been able to give consumers what they want -- or at least reasonable facsimiles of it -- without having to cut in the owner of the well-known original product.
House brands have long been part of retail, but there are specific patent rules that govern exactly how close the generic can be to the original. In many cases, the generics only exist after any applicable patents have expired and in others the house brand may be comparable to the original, but it's more an homage than a direct knockoff.
That's apparently what Costco has done with its Kirkland golf balls, but Titleist's parent company, Acushnet, which sells its golf balls at dramatically higher prices than the warehouse club, does not see it that way. In fact, the golf equipment makerreportedly has informally -- through what Costco calls a "threatening letter" -- accused Costco of patent infringement and false advertising.
Costco does not believe it has done either of those things and has filed a complaint in federal court to pre-emptively stop any action from Acushnet/Titleist.
Costco has its own golf ball and wants to protect it. Image source: Getty Images.
What is Costco saying?
In its complaint, Costco asks the U.S. District Court in Seattle to acknowledge that it has not done anything wrong. It's an effort to prevent Acushnet from filing suit over the issue, which could keep its Kirkland golf balls off the shelves (they are currently sold-out anyway) while the case is adjudicated. The warehouse club was emphatic in its court filing.
With its Kirkland-branded products Costco generally does not make direct comparisons to any specific rival, but does say its items "meet or exceed the quality standards of leading national brands."
Acushnet, in its letter, alleged that using the "meet or exceed" line is, as Costco paraphrased in its filing, "intended to indicate to a reasonable consumer that the KS golf ball is the same or of greater quality as Acushnet's Pro V1 golf ball." The retailer answered that charge by saying that it "has never publicly compared the KS ball with any Acushnet ball." It also responded by saying that no consumer would interpret its Kirkland Signature guarantee, which it uses on items across its house brand line, as being "intended to convey a statement of fact about any specific comparisons of quality between the KS ball and any specific manufacturer or ball."
In the court document, Costco also explained the differences in its ball versus various patents. The warehouse club's KS balls cost $15 per dozen, about a third the price of comparable name brand models and upon release they were widely praised by many golf professionals.
What happens next?
In many ways, both sides seen to be posturing. It's possible the court will agree with Costco and find that Acushnet's informal allegations have no merit.That would, of course, scuttle any lawsuit, but it's also possible the court issues no such ruling or grants the retailer victory on some, but not all, of its complaints.
It's also possible that Costco's move will force Acushnet to file its own suit. That could lead to a court fight, and it might result in a judge keeping Costco's golf balls out of stores, but it could also backfire. It's possible that an extended legal fight would bring attention to Costco's golf balls, with its competitor essentially acknowledging that the cheaper product equals its more-expensive one. That's not the kind of publicity Acushnet would want.
It's hard to know which company will back down first or how the court will rule. So far, all Acushnet has done is attempt to scare Costco out of marketing cheap, high-quality golf balls. That clearly has not worked and if the warehouse club is correct in its assertions that it did not violate any patents, it could win court backing.
10 stocks we like better than Costco WholesaleWhen investing geniuses David and Tom Gardner have a stock tip, it can pay to listen. After all, the newsletter they have run for over a decade, Motley Fool Stock Advisor, has tripled the market.*
David and Tom just revealed what they believe are the 10 best stocks for investors to buy right now... and Costco Wholesale wasn't one of them! That's right -- they think these 10 stocks are even better buys.
Click here to learn about these picks!
*Stock Advisor returns as of February 6, 2017
Daniel Kline has no position in any stocks mentioned. The Motley Fool owns shares of and recommends Costco Wholesale. The Motley Fool has a disclosure policy.