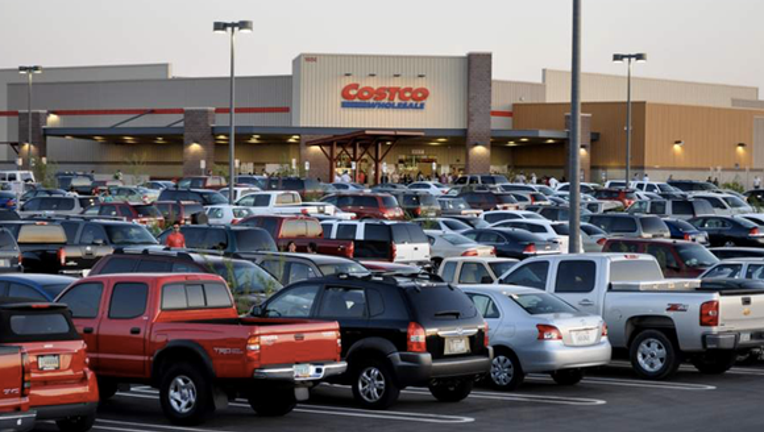 Amazon (NASDAQ: AMZN) Prime members not only love shopping with the online retail leader, they also love to shop in general. Prime members spend an average of 80% more time shopping online than non-members, according to new research from GfK. The study, reported on this week by eMarketer, showed that the people willing to pay Amazon $99 a year for Prime's free shipping (and other perks) join warehouse clubs likeCostco(NASDAQ: COST) in higher numbers than non-members.
Basically, Prime customers are dedicated shoppers who like deals. While 78% of Prime members cite Amazon as their most-used shopping resource, three-fifths of those surveyed said they are also open to going elsewhere, including warehouse clubs.
"There are opportunities for other retailers to engage these online shoppers into their own programs and apps regardless of Prime membership," GfK Senior Research Director Christina Pate was quoted as saying by Supermarket News. "
Costco has not been impacted by Amazon in the way many retailers have. Image source: Costco.
This is good for Costco
Prime members like to shop and they are willing to join clubs, according to GfK's research. The firm's study tracked nearly 300 Prime members and 419 people who were not members, learning that members spent an average of 12.8 hours on online shopping-related activity over a five-month period. Non-members only spent 7.2 hours.
The Prime members are clearly engaged customers either looking for the perfect item or the best deal. Their willingness to join Prime suggests that a membership fee is not a barrier to entry when good deals can be found. GfK's finding that Prime members are also willing to shop at Costco further validates research Morgan Stanley published in October that showed that "Costco and Amazon can coexist."
In that report, which was covered by The Seattle Times, Morgan Stanley surveyed 2,700 people and found that nearly half (45%) of Costco members also had an Amazon Prime membership. "Members of both Costco and Prime have not and generally do not intend to spend more with one retailer/e-tailer at the expense of the other," according to the report, which noted brand loyalty being a boon to both.
But Costco should be careful
It's good news for Costco that Prime members are willing to shop elsewhere and that so many of them are also members of the warehouse club. The challenge for the retailer is that the estimated 65 million Prime members in the United States are estimated to be spending $1,200 per year on Amazon. That number from Consumer Intelligence Research Partners is from the third quarter of 2015, and represented a 38% year-over-year increase.
The challenge for Costco is that as people buy more from Amazon, they may find themselves visiting the warehouse club less often. That in itself is not a major problem as long as Costco's members still see a value in renewing their membership. Since Costco makes about 75% of its profit from membership fees, it can still succeed with fewer visits per member.
The warehouse club's membership renewal rate has been steady, coming in at just over 90% in Q2 2017, in line with its historical averages. In addition, U.S. comparable-store sales rose 3% in the quarter and 2% year-to-date. Those numbers certainly don't rival Amazon's growth pattern, but Costco has always been a plodding workhorse, moving slowly, but ever forward. The rise of the online giant has so far not impacted that.
Costco offers a value proposition that appeals to people who see a similar value in joining Prime. Going forward, to keep its members from choosing one membership over the other, the chain needs to continue to evolve how it serves its customers. That means continuing to grow its digital operation (something it has made a priority over the past few quarters) and maintaining the dynamic in-store experience that delivers value as well as a destination shopping experience.
10 stocks we like better than Costco WholesaleWhen investing geniuses David and Tom Gardner have a stock tip, it can pay to listen. After all, the newsletter they have run for over a decade, Motley Fool Stock Advisor, has tripled the market.*
David and Tom just revealed what they believe are the 10 best stocks for investors to buy right now... and Costco Wholesale wasn't one of them! That's right -- they think these 10 stocks are even better buys.
Click here to learn about these picks!
*Stock Advisor returns as of April 3, 2017
Daniel Kline has no position in any stocks mentioned. The Motley Fool owns shares of and recommends Amazon and Costco Wholesale. The Motley Fool has a disclosure policy.