Costco and Lululemon Athletica Sink on a Down Day for Stocks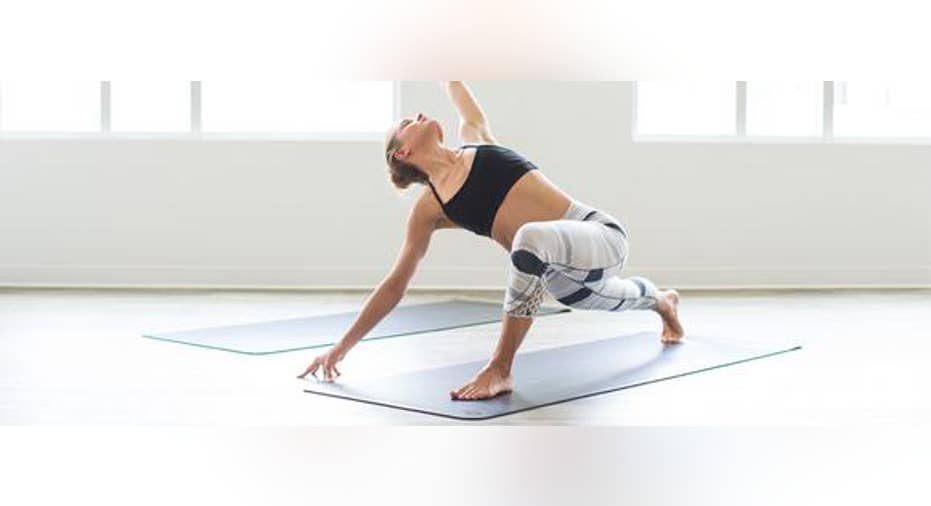 Stocks dropped for their third straight trading session today. The S&P 500 shed 16 points, or 0.77%, and the Dow Jones Industrial Average lost 76 points, or 0.44%:
Merger news dominated financial headlines after The Wall Street Journal reported that Dow Chemicaland DuPont, two of America's oldest companies, are in advanced talks to combine into a $120 billion giant. The deal could be announced in the coming days, according to the newspaper.
Meanwhile Costco and Lululemon Athletica were two of the markets biggest movers today after their third-quarter earnings reports failed to impress investors.
Costco's declining profits Costco's stock was among the biggest percentage-point losers in the S&P 500 today, falling 6% after announcing surprisingly weak third-quarter earnings results. Sales ticked up by 1.3% to $27.2 billion, compared to consensus estimates for a 2.4% gain. Earnings also came in lower than expected. Net income fell 3% to $480 million, and the resulting $1.09 in per share profit was well below Wall Street's target of $1.17 per share. Costco's membership fees rose by only 2%, a slowdown from the 6% jump it booked over the last four quarters.
Costco opened 11 new warehouses this quarter, bringing its total up to 697 locations. Image source: Costco.
Yet the warehouse giant continued to post market-thumping revenue growth. Sales at existing locations jumped 6% after excluding volatile fuel sales and currency swings. That's the same pace Costco logged last quarter, and just slightly below the 7% it booked in its last full fiscal year.
Meanwhile, the company ramped up investments in future growth: Pre-opening expenses removed an additional $11 million from operating income than in the prior year period. Costco's management has targeted a 25% increase in capital spending for this fiscal year, to $3 billion.
The company made progress toward that goal by opening 11 new warehouses this quarter, on the way to an expected record 32 new locations this year. While these openings will pressure earnings and soak up cash this year, they should lay the foundation for stronger long-term revenue and membership fee growth.
Lululemon's holiday forecast Yoga-inspired apparel retailer Lululemon Athletica today posted third-quarter earnings results that sent the stock down 13%. While the headline numbers met management's sales and profit expectations, they didn't satisfy Wall Street. The results also failed to relieve worries about a potentially weak holiday quarter ahead.
Image source: Lululemon.
Third quarter comparable-store sales improved by 9%, as a 6% gain at stores met with a 21% bounce in e-commerce revenue. That overall growth met executives' goal, issued three months ago, of achieving comps in the high single digits. "We had a solid quarter in line with our expectations underscored by the combination of our product, guest and community initiatives," CEO Laurent Potdevin said in a press release.
Yet lululemon also logged a significant decrease in profitability as gross margin sunk to 46.9% of sales from 50.3% a year ago. Inventories continued to climb at a faster pace than revenue, suggesting that price cuts could eat into profitability in the fourth quarter and into next year.
In fact, management lowered their full-year profit outlook, saying they expect to $1.83 per share down from the $1.90 they had forecast three months ago. Since their expectations for comparable-store sales growth didn't change, it's likely that the shift envisions more aggressive discounting during the ultra-competitive holiday shopping season.
The article Costco and Lululemon Athletica Sink on a Down Day for Stocks originally appeared on Fool.com.
Demitrios Kalogeropoulos owns shares of Costco Wholesale. The Motley Fool owns shares of and recommends Costco Wholesale and Lululemon Athletica. Try any of our Foolish newsletter services free for 30 days. We Fools may not all hold the same opinions, but we all believe that considering a diverse range of insights makes us better investors. The Motley Fool has a disclosure policy.
Copyright 1995 - 2015 The Motley Fool, LLC. All rights reserved. The Motley Fool has a disclosure policy.