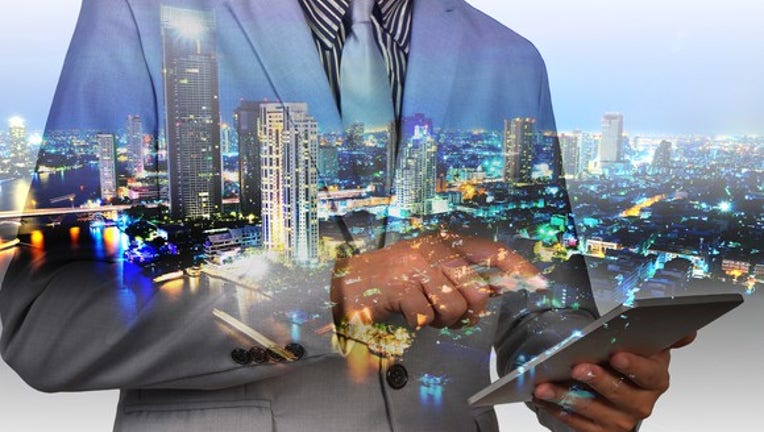 CoStar Group(NASDAQ: CSGP)reported fourth-quarter results on Feb. 22.
The provider of commercial real estate information, analytics, and online marketplaces is reaping the rewards of its investments in its apartments business while it works to integrate its other product lines.
Image source: Getty Images.
CoStar Group results: The raw numbers
| Metric | Q4 2016 | Q4 2015 | Year-Over-Year Change |
| --- | --- | --- | --- |
| Revenue | $218 million | $193 million | 13% |
| Net Income | $30 million | $23 million | 30% |
| Earnings per share | $0.91 | $0.71 | 28% |
Source: CoStar Group Q4 2016 earnings press release.
What happened with CoStar Group this quarter?
Costar's revenue rose 13% year over year to $218 million, driven by growth in its Apartments.com business and Costar Suite product line.
"Three years ago we saw an opportunity to capture the lead in the massive apartment rental listings industry, and we invested aggressively in Apartments.com to successfully capture that opportunity," said CoStar founder and CEO Andrew Florance in a press release. "Those investments have paid off as we have now taken the number one position in the industry in visits (as reported by comScore for December 2016), revenue, and momentum."
With its Apartments.com business firing on all cylinders, Costar Group is turning its attention toward the integration of two of its other core products.
Those efforts are already starting to bear fruit, with CoStar enjoying strong bookings growth in the fourth quarter.
CoStar's profitability also continues to improve. EBITDA (earnings before interest, taxes, depreciation, and amortization) -- adjusted to exclude stock-based compensation, restructuring charges, acquisition-related costs, and other special items -- jumped 15% to $75 million, with adjusted EBITDA margin rising to 34.4% from 33.7% in the prior-year quarter.
All told, adjusted (non-GAAP) net income leapt 18% year over year to $42 million, and adjusted earnings per share increased 17% to $1.29.
Looking forward
For the first quarter, CoStar Group forecasts revenue of approximately $223 million to $225 million, adjusted EBITDA of $57 million to $60 million, and non-GAAP EPS of $0.92 to $0.97.
CoStar also issued its full-year 2017 outlook, including:
Revenue of $935 million to $945 million, representing growth of 11% to 13% compared to 2016
Adjusted EBITDA of $260 million to $265 million, up 2% to 4% year over year
Non-GAAP EPS of $4.18 to $4.28, down 2% to flat versus 2016
As evidenced by its full-year guidance, CoStar expects its 2017 profits to be impacted by its integration and growth investments.
"2016 was a year of strong growth and rapid margin expansion for CoStar,"said CFO Scott Wheeler. "As we look forward to 2017, we plan to reinvest a modest portion of these margin gains back in the business before continuing to expand our margins as we exit 2017."
Looking further ahead, CoStar expects these investments to pay dividends in 2018.
"We believe we will exceed our goal of $1 billion in revenue in 2018 and remain committed to achieving 40% margin in the fourth quarter of 2018," said Florance.
10 stocks we like better than CoStar GroupWhen investing geniuses David and Tom Gardner have a stock tip, it can pay to listen. After all, the newsletter they have run for over a decade, Motley Fool Stock Advisor, has tripled the market.*
David and Tom just revealed what they believe are the 10 best stocks for investors to buy right now... and CoStar Group wasn't one of them! That's right -- they think these 10 stocks are even better buys.
Click here to learn about these picks!
*Stock Advisor returns as of February 6, 2017
Joe Tenebruso has no position in any stocks mentioned. The Motley Fool recommends CoStar Group. The Motley Fool has a disclosure policy.