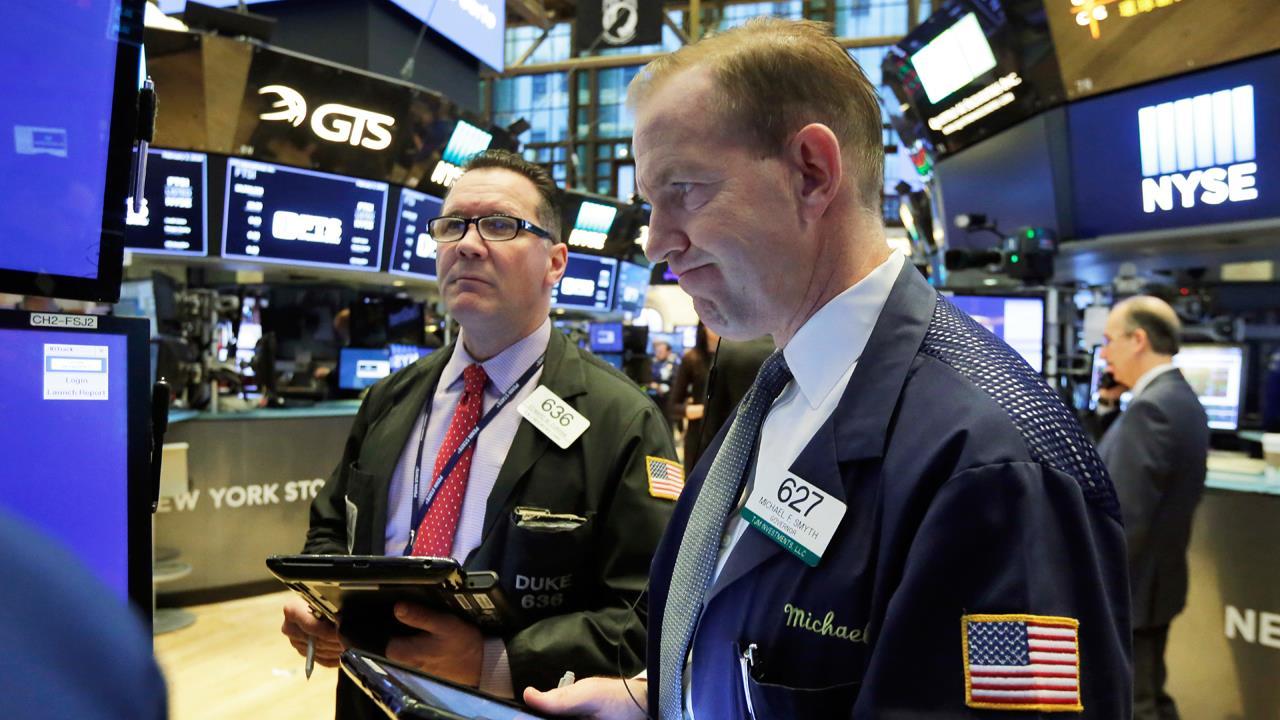 Fears of a trade war on the heels of China's decision to levy major tariffs on key U.S. exports were weighing on U.S. markets Wednesday morning. While the concerns are justified, Sam Stovall, chief investment strategist of U.S. equity strategy at CFRA, said a trade war is not likely.
"I sort of categorize this as the great shakeout," Stovall told FOX Business' Maria Bartiromo on "Mornings with Maria." "Markets are really just trying to shake off any of those loose hands that are still holding on to stocks right now and that's what we typically need to do in a correction."
Beijing's tariffs target 106 types of American imports including soybeans, cars and planes. The news is already taking a toll on Boeing, the world's largest plane maker, as shares dropped sharply -- at one point more than 6% -- ahead of the market open. However, Stovall still expects a solid earnings period.
"Boeing is poised to deliver on its strong backlog and benefit from commercial aerospace demand and we also don't think China is going to stop taking delivery of or continue to order Boeing aircraft," he said. "We really think that it's more of a jockeying proposition between the two negotiating sides."
Stovall predicted 16.5 percent earnings growth for the first quarter and 18.5 percent earnings growth for 2018.
"What I am seeing in a sense is a rewriting of the valuations picture," he said. "Eight of the 11 sectors are expected to post double-digit earnings increases so I really think you have to focus on the fundamentals and keep a cool head."