Copa Holdings, S.A. Flying High on Growing Demand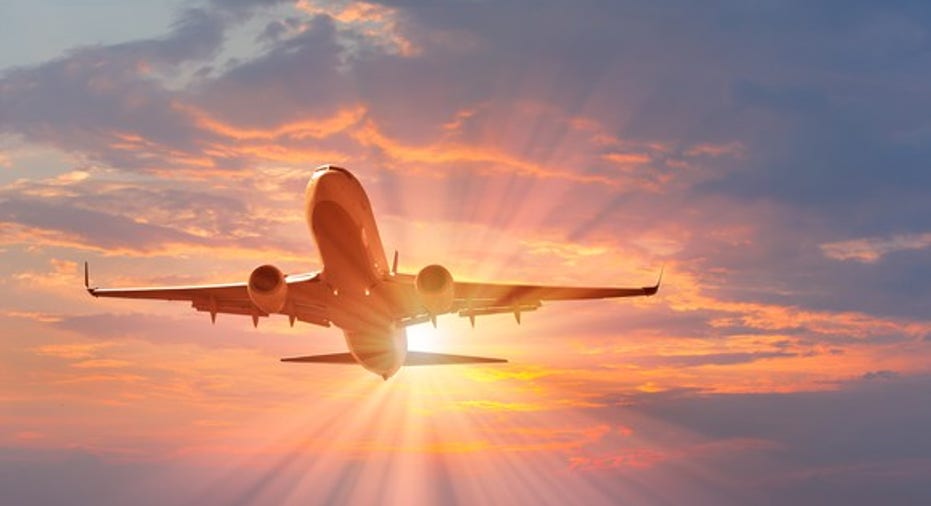 Image source: Getty Images.
An expanded fleet of aircraft and strong demand for travel in Latin America are helping drive improving results for Copa Holdings, S.A. (NYSE: CPA) in the second half of 2016. And some of the currency uncertainty that has affected results in recent years is in the rearview, for now. Here's a look at the results and what investors should be looking at.
Copa Holdings results: The raw numbers
| Metric | Q3 2016 | Q3 2015 | Growth (YOY) |
| --- | --- | --- | --- |
| Sales | $545.1 million | $523.5 million | 4.1% |
| Net income | $74.0 million | $6.2 million | 1091% |
| Earnings per share | $1.75 | $0.14 | 1138% |
Data source: Copa Holdings Q3 2016 earnings release. YOY = year over year.
What happened with Copa Holdings this quarter?
Growth in passengers carried helped drive revenue growth, and lower fuel costs drove the bottom-line improvement. Here are the key operational details to understand in the quarter:
Revenue passengers carried jumped 12.3% to 2.23 million, and load factor on airplanes improved from 76.3% a year ago to 84.2%. Those increases offset a 7.6% reduction in yield per passenger mile.
Operationally, costs fell, which is a positive sign for the business long term. Average operating cost per seat mile fell 2.9% to 8.9 cents, and was down 0.9% to 6.4 cents when you pull out fuel.
The biggest direct cost airlines have is fuel, and the fact that the price of fuel fell 8.6% to $1.97 per gallon was a huge boon to the bottom line.
The quarter did include a $19.2 million unrealized gain on a fuel hedge, which impacted results. Adjusting for one-time gains, earnings per share was $1.30, which was still a 53.6% jump from a year ago.
Management announced a dividend of $0.51 per share, payable to shareholders of record as of Nov. 30, 2016.
What management had to say
After a period of soft demand, management is seeing customers return to the air, and that's driving higher yields for the business. And in airlines, the balance is between having prices low enough to attract customers and high enough to maximize profits. In that respect, the trends are improving for Copa Holdings right now.
The fuel-price tailwind is the one advantage the company has right now, but we don't know if it will last. Oil prices can be volatile, so investors should take more comfort from the improving operating costs, which are sustainable, than from the fuel costs, which can go up at any time.
Looking forward
What'll be interesting to watch going forward is how sustainable the increase in demand is. The economies Copa Holdings serves can be volatile, so while there's improvement today, such movements have proven to be fleeting in the past.
The other thing to watch: solid operational trends. Costs remaining low will allow for profitability, even if demand wanes in the future. And that low-cost model is what's key to Copa Holdings' long-term success.
10 stocks we like better than Copa Holdings When investing geniuses David and Tom Gardner have a stock tip, it can pay to listen. After all, the newsletter they have run for over a decade, Motley Fool Stock Advisor, has tripled the market.*
David and Tom just revealed what they believe are the ten best stocks for investors to buy right now and Copa Holdings wasn't one of them! That's right -- they think these 10 stocks are even better buys.
Click here to learn about these picks!
*Stock Advisor returns as of November 7, 2016
Travis Hoium has no position in any stocks mentioned. The Motley Fool recommends Copa Holdings. Try any of our Foolish newsletter services free for 30 days. We Fools may not all hold the same opinions, but we all believe that considering a diverse range of insights makes us better investors. The Motley Fool has a disclosure policy.