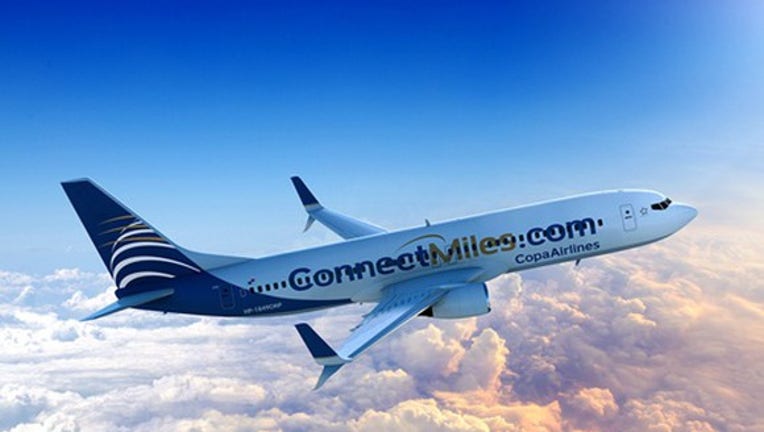 Copa Holdings (NYSE: CPA), owner of Panama-based Copa Airlines, posted fourth-quarter results last week that show the airline gaining strength on several key metrics. Revenue and RASM (revenue per available seat mile) grew at double-digit rates. Operating margins were up significantly. But most important, passenger yields (the average fare paid per mile, per passenger) finally returned to positive year-over-year growth after several consecutive quarters of declines -- a sign that the pricing environment is finally beginning to stabilize in Copa's Latin American markets after a rough couple of years.
Image source: Copa Holdings.
The revenue picture is looking up
Data source: Company financials. Chart by author.
After an atrocious finish to 2015 and additional revenue declines through the first half of 2016, Copa's recent results show a much more promising trend. The company returned to positive revenue growth in the third quarter, which was up 4% year over year. That rate of revenue growth increased to 12.9% in the fourth quarter, indicating that demand appears to be returning to Copa's markets in a sustained way.
From here, Copa should enjoy a couple more fairly easy year-over-year comparisons as it laps weaker quarters from the first half of 2016. On the earnings call, management also upped its full-year 2017 guidance for capacity growth from 5% to 6%. Throw in 2017 RASM guidance of 10.4 cents -- which would be an increase from 2016 full-year RASM of 10.1 cents -- and it seems safe to say we should see continued revenue growth throughout 2017.
Operating margins are ready for takeoff
Data source: Company financials. Chart by author.
At a glance, Copa's latest operating margin results may look a little less than impressive. In its glory days, the airline regularly posted margins of 17% or more. In the most recent quarter, Copa's operating margin was 11.8%, up 4.5 percentage points from the prior year, but down 1.8 points sequentially from Q3.
However, excluding some costly fuel-hedge losses, Copa's operating margin for the fourth quarter would have been 15.4%, and 16.7% for the full year -- much closer to Copa's historical average (excluding impacts from fuel hedges) of around 19%.
And the future ought to look even better. While margins may be a little lumpy quarter to quarter, the company is guiding for full-year 2017 operating margins of 15% to 17%, with CEO Pedro Heilbron stating that the company is aiming to ultimately get margins back into the "high teens."
Passenger yields just turned the corner
Data source: Company financials. Chart by author.
During a prolonged period of weaker demand, Copa's passenger yield -- the average price paid per mile, per passenger -- went through several ugly quarters of year-over-year declines. The rate of decline began to slow throughout 2016. And in the fourth quarter, Copa finally saw demand strengthen again, resulting in a passenger yield of 12.6 cents, a 1.3% increase from the prior year, and a 7.5% increase from the previous quarter.
Management believes that higher yields are here to stay for a while, saying that they expect demand to continue to improve throughout Copa's markets during the year. Heilbron remarked on the fourth-quarter conference call:
All in all, this was a solid quarter and the beginning of what looks to be a sustained recovery for Copa, with revenue, margins, and passenger yields all heading back in the right direction. While the airline's fortunes will continue to be tied to the strength of the local economies in its key markets, based on the available evidence, it appears that 2017 is shaping up to be a very good year for Copa shareholders.
10 stocks we like better than Copa HoldingsWhen investing geniuses David and Tom Gardner have a stock tip, it can pay to listen. After all, the newsletter they have run for over a decade, Motley Fool Stock Advisor, has tripled the market.*
David and Tom just revealed what they believe are the 10 best stocks for investors to buy right now... and Copa Holdings wasn't one of them! That's right -- they think these 10 stocks are even better buys.
Click here to learn about these picks!
*Stock Advisor returns as of February 6, 2017
Andy Gould owns shares of Copa Holdings. The Motley Fool recommends Copa Holdings. The Motley Fool has a disclosure policy.