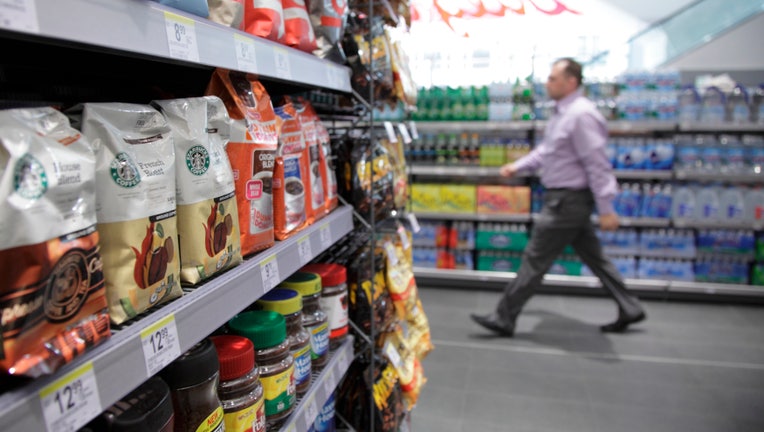 Coffee prices got a double shot of espresso this week, posting their biggest seven-day advance in 14 years. But consumers need not worry about a corresponding jump in prices at grocery stores and diners.
Arabica coffee for March delivery, the most actively traded contact, traded about 5% higher on Wednesday and has surged 26% over the last seven sessions. Analysts are attributing the jump to drought conditions in Brazil that could pressure output from the world's largest coffee producer.
Meanwhile, hedge funds and other speculators have been net-short Arabica for some time, according to FBN's Charlie Brady. Traders covering those shorts may also be magnifying the recent coffee surge.
Bob Maltsbarger, a senior agricultural economist for IHS, said the impact on prices for packaged coffee and other consumer products will largely depend on how long the market uptick is maintained. However, any blip in consumer prices would be minimal.
"I don't believe the impact will be huge. Even though coffee is coming up, consumer prices are kind of sticky," he explained. "Generally, prices will not come up with the market."
He went on to cite the bloated prices in May, and even higher prices seen in 2012. Arabica coffee, which rose nearly seven cents to $1.43 a pound on Wednesday, last eclipsed $1.40 last spring but was well above $1.90 the prior year.
"We're still nowhere near the magnitude seen in 2012," Maltsbarger said.
Consumer prices for most raw commodities don't get shaken up by the ebbs and flows of the market, he noted. An immediate upswing in commodity prices is usually captured by the retail market, with a dip in prices providing an opportunity for wider margins that help make up the difference.
Compared to prices in the commodities market, price swings seen by consumers are "slower and the magnitude isn't as great," Maltsbarger added.
However, the situation in Brazil remains the most significant factor in near-term coffee futures. Maltsbarger said the drought conditions may be compounded by additional pruning that occurred when prices were lower. So if trees do recover, they may not produce as much coffee as they could have.
There will likely be more clarity during the summer, when production reports will shed light on the   weather's ultimate impact on Brazilian coffee.
"I think we'll see most of the risk premium in the market come off," Maltsbarger said.