Consumer Spending Unchanged in December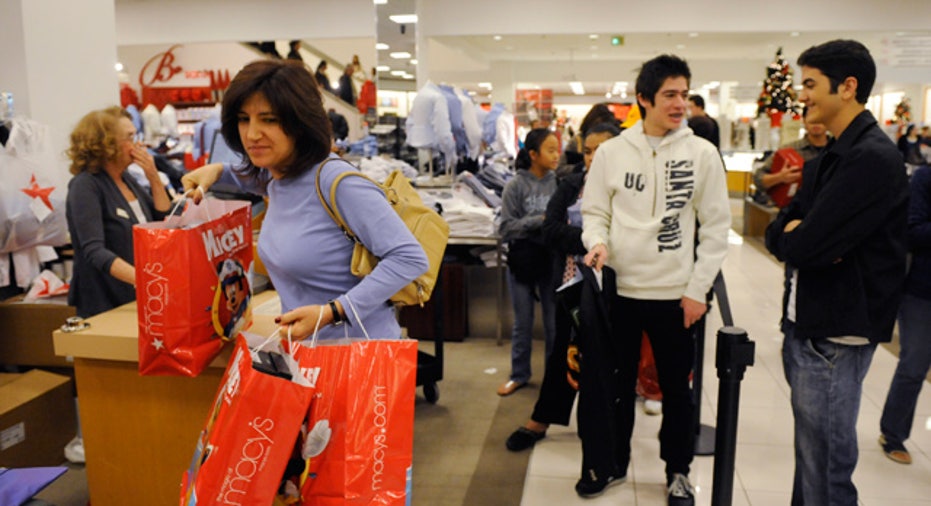 U.S. consumer spending was unchanged in December as households cut back on purchases of automobiles and unseasonably mild weather weighed on demand for utilities, but a jump in savings to a three-year high suggested there is enough muscle to boost consumption in the months ahead.
The Commerce Department said on Monday the unchanged reading in consumer spending followed an upwardly revised 0.5 percent increase in November. When adjusted for inflation, consumer spending edged up 0.1 percent after a 0.4 percent gain in November.
Economists polled by Reuters had forecast consumer spending, which accounts for more than two-thirds of U.S. economic activity, edging up 0.1 percent in December after a previously reported 0.3 percent gain in November.
Consumer spending increased 3.4 percent in 2015 after advancing 4.2 percent in 2014.
That data was included in last Friday's fourth-quarter gross domestic product report, which showed consumer spending slowed to a 2.2 percent annual rate from the third quarter's brisk 3 percent pace.
Moderate consumer spending, weak export growth and ongoing efforts by businesses to reduce unsold merchandise piled up in warehouses helped restrict economic growth to a 0.7 percent pace in the fourth quarter. More cutbacks in investment by energy firms struggling with lower oil prices also hurt GDP growth.
In December, income rose 0.3 percent after a similar gain in November. Wages and salaries increased 0.2 percent after shooting up 0.5 percent in November. Income in 2015 increased
4.5 percent, the largest increase since 2012, after rising 4.4 percent in 2014.
With income outpacing spending, savings surged to $753.3 billion in December, the highest level since December 2012, from $717.8 billion in November.
Higher savings and rising house prices should help to soften the blow from a recent stock market sell-off and drive spending in early 2016.
With consumption soft, inflation retreated in December.
A price index for consumer spending slipped 0.1 percent after ticking up 0.1 percent in November. In the 12 months through December, the personal consumption expenditures (PCE) price index, however, rose 0.6 percent after increasing 0.4 percent in November.
That was the largest increase since December 2014.
Year-over-year inflation rates are rising as the weak readings during the year drop out of the calculation. Excluding food and energy, prices were unchanged after rising 0.2 percent in November. The so-called core PCE price index increased 1.4 percent in the 12 months through December after a similar gain in November.
Core PCE is the Federal Reserve's preferred inflation measure and remains well below the U.S. central bank's 2 percent target.
(Reporting by Lucia Mutikani; Editing by Paul Simao)