Consumer Spending Rose 0.5% in January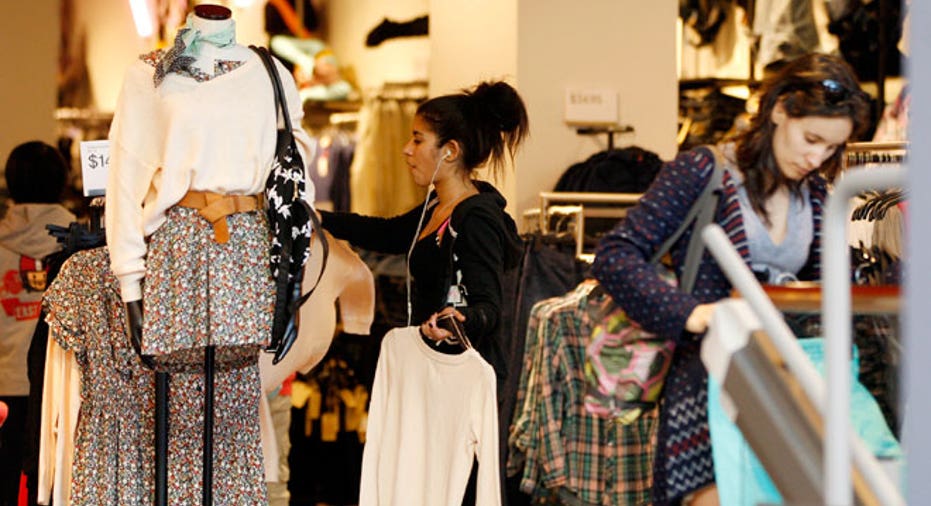 U.S. consumer spending rose solidly in January and underlying inflation picked up by the most in four years, keeping Federal Reserve interest rate increases on the table this year.
The Commerce Department said on Friday consumer spending increased 0.5 percent as households ramped up purchases of a range of goods and the return to normal winter temperatures boosted demand for heating. Consumer spending, which accounts for more than two-thirds of U.S. economic activity, rose by an upwardly revised 0.1 percent in December.
The report added to data on manufacturing and employment that have suggested economic growth picked up at the start of the year. Gross domestic product increased at a 1.0 percent annual pace in the fourth quarter.
Economists polled by Reuters had forecast consumer spending rising 0.3 percent last month after a previously unchanged reading in December.
There were also signs of price pressures stirring last month, which will most likely be welcomed by Fed officials against the backdrop of low inflation expectations that are threatening to keep inflation below the U.S. central bank's 2 percent target for an extended period.
A price index for consumer spending edged up 0.1 percent after dipping 0.1 percent in December. In the 12 months through January, the personal consumption expenditures (PCE) price index increased 1.3 percent, the largest increase since October 2014. The PCE index advanced 0.7 percent in December.
Excluding food and energy, prices rose 0.3 percent. That was the largest increase since January 2012 and followed a 0.1 percent gain in December.
The so-called core PCE price index increased 1.7 percent in the 12 months through January, the largest rise since July 2014. The core PCE, the Fed's preferred inflation measure, rose 1.5 percent in December.
Although financial markets have eliminated bets for a March rate hike, the combination of solid consumer spending, a strengthening labor market and steadily rising inflation suggests further monetary policy tightening cannot be ruled out this year. The Fed raised its benchmark overnight interest rate in December for the first time in nearly a decade.
Consumer spending last month was supported by a 0.5 percent rise in income. That was the largest increase since June and added to a 0.3 percent increase in December. Wages and salaries shot up 0.6 percent also as minimum wage increases came into effect in some states. Wages and salaries increased 0.2 percent in December.
(Reporting by Lucia Mutikani; Editing by Paul Simao)