Consumer Sentiment Slides in January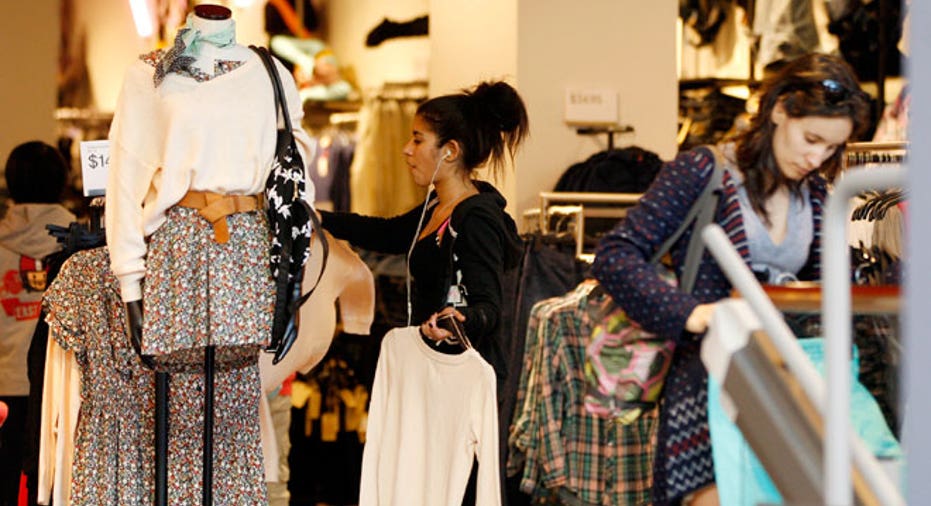 Consumer sentiment of the U.S. economy suffered a setback this month, a sign that global turmoil may be starting to wear on American consumers.
The University of Michigan's final consumer index for January, released Friday, fell to 92 from 93.3 recorded earlier this month. The final January result was a decrease from December, when the index hit 92.6.
Analysts surveyed by The Wall Street Journal had expected a reading of 93.
The bout of stock-market turmoil that kicked off the year appears to have weighed on Americans. Until now, consumers, who have enjoyed unusually low gas prices in recent months, have largely shrugged the financial turbulence of the past few months.
"The small downward revisions were due to stock market declines that were reflected in the erosion of household wealth, as well as weakened prospects for the national economy," said Richard Curtin, the survey's chief economist.
Consumer spending has been a bright spot in recent quarters, helping the U.S. economy pull through a difficult patch in which the strong dollar has depressed exports.
Overall, the U.S. economy appears to be weathering a new era of global turmoil stemming from China's economic slowdown and the collapse in oil prices. American employers added 292,000 new jobs in December and consumer spending grew 3.1% in 2015 over the prior year, the fastest pace since 2005, according to a separate Commerce Department report released Friday.
Still, the Commerce Department's report suggests reasons for worry. The economy grew a mere 0.7% in the fourth quarter of last year. And real final sales of domestic products, which measures underlying demand for American products, rose a paltry 1.2% in the fourth quarter of 2015 from the third quarter, down from a 2.7% increase in the third quarter and a 3.9% jump in the second.
Workers are also not seeing the kinds of pay increases that would be expected in such a strong job market. Overall compensation rose 2% in the year through December, according to a Labor Department report released Friday. That was in line with this expansion's subdued pace of annual compensation increases.
"Consumers anticipate that the growth slowdown will be accompanied by smaller wage gains and slight increases in unemployment by the end of 2016," Mr. Curtin said.