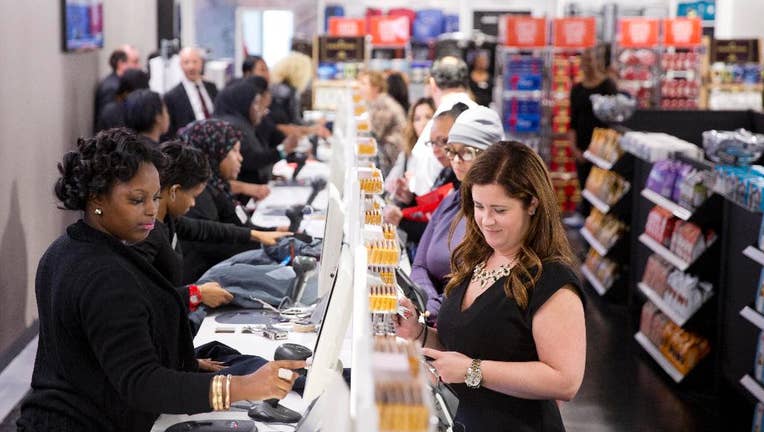 A measure of consumer sentiment improved in early November, signaling Americans felt better about the economy as holiday shopping season begun.
The University of Michigan said Friday its preliminary reading of consumer sentiment rose to 91.6 this month from October's final reading of 87.2. Last month's reading matched September 2015 as the lowest reading of the past two years.
The survey for the preliminary November reading occurred between Oct. 27 and Tuesday, Election Day. November's final reading, due out Nov. 23, will include both pre- and post-election interviews.
Economists surveyed by The Wall Street Journal expected early November confidence to rise to a reading of 88.0.
"The recent gain in sentiment was driven by an improved outlook for the economy," said the survey's chief economist Richard Curtin. Consumers also raised their expectations for future inflation.
The survey's reading of current economic conditions improved to 105.9 from October's final reading of 103.2. The reading of future expectations rose to 82.5 from 76.8.
Write to Eric Morath at eric.morath@wsj.com