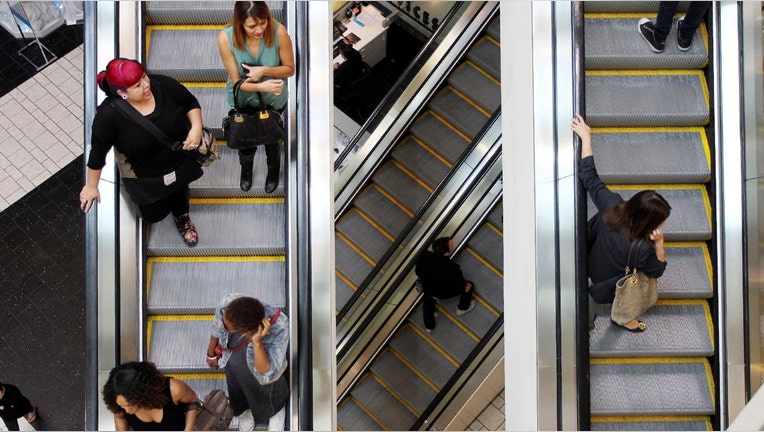 U.S. consumer prices barely rose in February as the cost of gasoline recorded its biggest drop in seven months, but the underlying trend remained consistent with rising inflation.
The Labor Department said on Wednesday its Consumer Price Index ticked up 0.1 percent last month, the weakest reading since July, after jumping 0.6 percent in January.
In the 12 months through February, the CPI accelerated 2.7 percent, the biggest year-on-year gain since March 2012. The CPI rose 2.5 percent in the year to January.
Economists polled by Reuters had forecast the CPI unchanged last month and accelerating 2.7 percent from a year ago.
Inflation is firming in part as the 2015 drop, which was driven by lower oil prices, fades from the calculation.  The so-called core CPI, which strips out food and energy costs, increased 0.2 percent last month as new motor vehicle prices fell and apparel prices moderated after spiking in January. The core CPI increased 0.3 percent in January.
In the 12 months through February, the core CPI increased 2.2 percent after advancing 2.3 percent in January. It was the 15th straight month the year-on-year core CPI remained in the 2.1 percent to 2.3 percent range.
The Fed has a 2 percent inflation target and tracks an inflation measure which is currently at 1.7 percent.Firming inflation could give the Federal Reserve ammunition to raise interest rates at the end of a two-day policy meeting later on Wednesday. The U.S. central bank has forecast three rate increases this year.
Last month, gasoline prices fell 3.0 percent, the biggest drop since July, after vaulting 7.8 percent in January. Food prices gained 0.2 percent, the largest increase since September 2015. The cost of food consumed at home rose 0.3 percent, the biggest rise since June 2015, after being unchanged the prior month.
Within the core CPI basket, rents increased 0.3 percent last month after increasing 0.3 percent in January. Owners' equivalent rent of primary residence climbed 0.3 percent in February after rising 0.2 percent the prior month.
Medical care costs edged up 0.1 percent, with the prices for hospital services rising 0.4 percent and prescription medicine falling 0.2 percent.
Motor vehicle prices dropped 0.2 percent after jumping 0.9 percent in January. Apparel prices increased 0.6 percent last month after accelerating 1.4 percent in January.
(Reporting by Lucia Mutikani; Editing by Andrea Ricci)