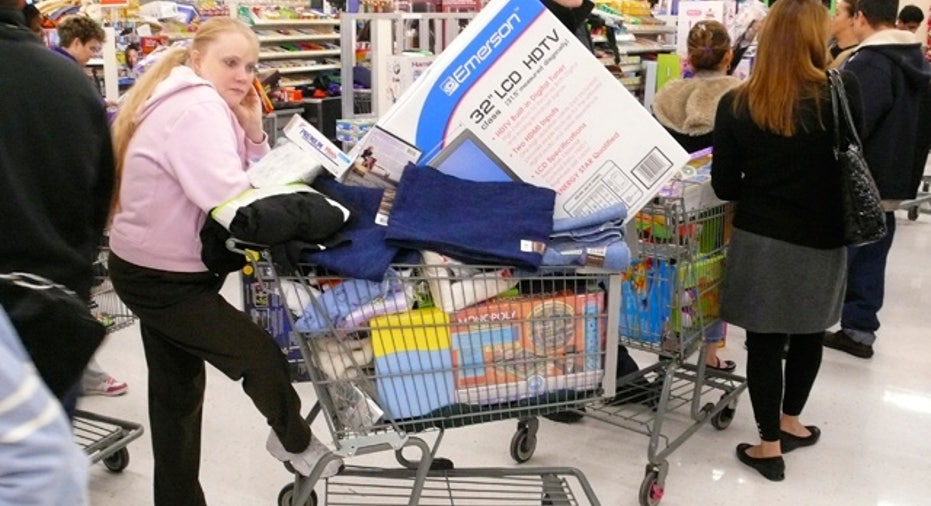 U.S. consumer sentiment rose more than expected in early December while an index of current conditions jumped to its highest level since January 2008, a survey released on Friday showed.
The Thomson Reuters/University of Michigan's preliminary December reading on the overall index on consumer sentiment came in at 74.2, up from 71.6 in November.
That was the best level for sentiment since June and the third-highest level since the start of 2008, according to the survey. It was also above the median forecast of 72.5 among economists polled by Reuters.
At the same time, the survey's barometer of current economic conditions rose to 85.7 versus 82.1 in November, and it was above a forecast of 83.1. It was also the highest reading since January 2008, just after the economic downturn began.
Earlier this week, U.S. President Barack Obama forged a compromise to extend the Bush-era tax breaks for two years, bolstering expectations for consumer spending and the economy. The news, however, came after the survey was completed.
"While the recently negotiated tax agreement...occurred too late to have much impact on the data, a widespread expectation among consumers that the Bush tax cuts would be extended existed," the survey's director Richard Curtin said in a statement.
The survey's gauge of consumer expectations rose to 66.8. It was above November's 64.8 and slightly higher than a predicted reading of 66.4.
The survey's one-year inflation expectations measure dipped to 2.9 percent in December from 3.0 percent in November, while the survey's five-to-10-year inflation outlook index was at 2.7 percent in December compared with 2.8 percent the previous month.