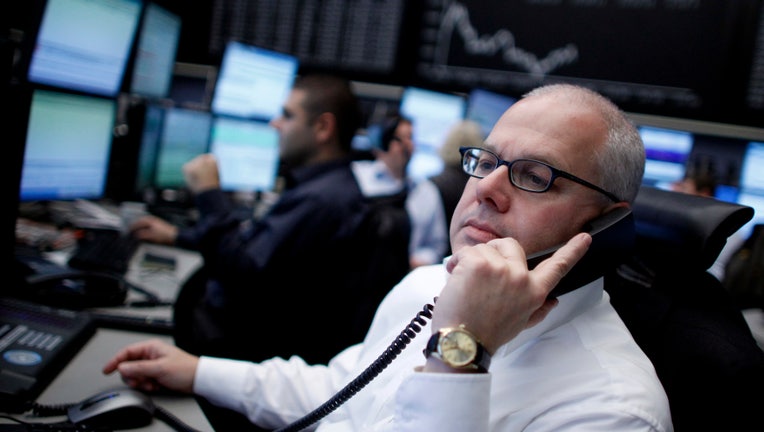 European shares fell from multi-year highs on Wednesday, with luxury goods stocks among the worst performers, as some investors sold in anticipation of a near-term pull-back in the market.
Federal Reserve chief Ben Bernanke is due to speak later in the day and the U.S. central bank is also due to release minutes of its May policy meeting. Investors are concerned that the Fed will start scaling back monetary stimulus measures which have helped drive this year's steep rally in world stock markets.
The pan-European FTSEurofirst 300 index, which has hit five-year highs this month, fell 0.6 percent to 1,245.62 points mid-session, while the euro zone's blue-chip Euro STOXX 50 index declined 0.5 percent to 2,806.90 points.
Interest rate cuts and liquidity injections by central banks have hit returns on bonds and cash, driving investors to seek the better returns available on stocks, but some are now booking profits in expectation of a near-term retreat in prices.
Darren Courtney-Cook, head of trading at Central Markets Investment Management, sold DAX futures contracts at 8,460 points on Wednesday and Euro STOXX 50 futures contracts at 2,810 points.
Germany's DAX has advanced 11 percent to all-time highs since the start of 2013, while the FTSEurofirst 300 has risen 10 percent.
"I am selling it to look for a pullback. I don't think it will be a serious pullback, but I'm looking for a pullback of 1 or 2 percent in the U.S.," Courtney-Cook said.
LUXURY GOODS STOCKS FALL
The STOXX Europe 600 Personal and Household Goods Index , which contains major luxury goods companies, was Europe's worst-performing sector with a 1.4 percent decline.
UK luxury goods group Burberry fell 2.9 percent a day after posting higher profits, which traders said was the result of investors selling the stock to book gains on its 20 percent rise since the start of 2013.
Terry Torrison, managing director at Monaco-based McLaren Securities, said any equity market retreat would be relatively minor as he expected stock markets to continue to rise gradually higher over the course of 2013.
"We are due a slight rest, but I wouldn't want to be 'short' of this market. Any pullback presents a buying opportunity," he said.