Consumer Confidence Rises in March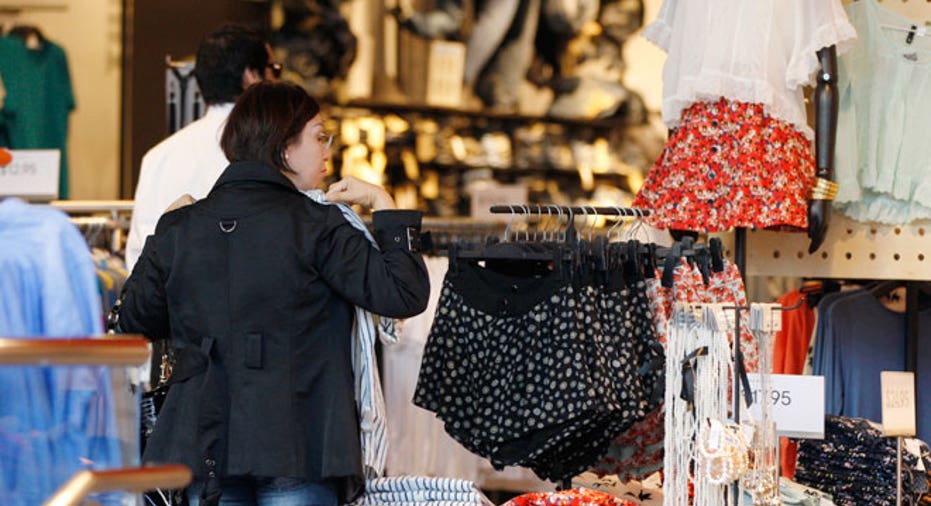 Consumer confidence rebounded in March, as Americans regained optimism about the short-term outlook for the economy.
The Conference Board's index of consumer confidence rose to 96.2 in March from an upwardly revised 94.0 in February, the group said Tuesday.
"Expectations regarding the short-term turned more favorable as last month's turmoil in the financial markets appears to have abated," said Lynn Franco, director of economic indicators at The Conference Board.
Economists surveyed by The Wall Street Journal had expected consumer confidence to rise to 93.8 in March.
Consumer sentiment has been broadly positive for more than a year. A number above 90 is generally considered a good reading. But consumer spending has slowed of late, rising only 0.1% each month between December and February, the Commerce Department said Monday.
The year kicked off with volatile equity markets, and consumers may be concerned about stalling growth in overseas economies. But the U.S. labor market has been steadily adding jobs, and wages have risen over the past year. In February, the savings rate rose to match its highest level since 2012,
Write to Anna Louie Sussman at anna.sussman@wsj.com