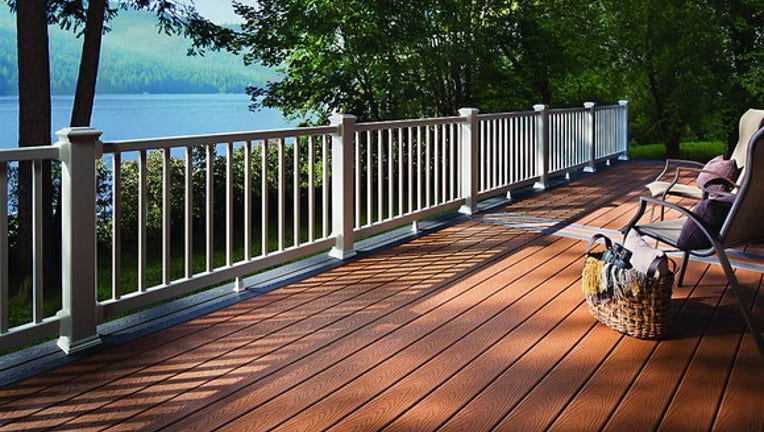 An employee at a Panera Cares Cafe, Image source: Panera Bread.
When many people think of capitalism, they often equate it to things like greed, deceit, and even generating outsized profits at the expense of others. So the concept of "conscious capitalism" might seem like an oxymoron. But there's a sort of hidden genius underlying this novel approach to business.
John Mackey,Whole Foods co-founder and CEO, once stated, "Conscious capitalism is a more complex form of Capitalism that reflects and leverages the interdependent nature of life and all of the stakeholders in a business."Incidentally, by encouraging businesses to serve the needs of all stakeholders involved -- from customers to employees, investors, communities, suppliers, and the environment -- conscious capitalism is even more effective at generating profits than its less socially responsible counterpart.
For example, when Raj Sisodia, co-author with Mackey of Conscious Capitalism: Liberating the Heroic Spirit of Business, singled out 28 companies he believed were the most conscious, he found that the 18 publicly traded companies among that group had outperformed the S&P 500 by a stunning factor of 10.5 from 1996 to 2011.
But how can investors find the most promising conscious capitalists that today's market has to offer? To help get you started, we asked three Motley Fool contributors to each pick a stock they believe fits the bill. They chose Panera Bread (NASDAQ: PNRA), Splunk (NASDAQ: SPLK), and Trex Company (NYSE: TREX). Read on to find out why.
Giving its product away for free
Brian Feroldi: One shining example of a company that practices conscious capitalism isPanera Bread (NASDAQ: PNRA). This quick-service restaurant has a long history of doing good in the communitieswithin which it operates, but it hasn't always led to gains in its bottom line.
As an example, Panera Bread donates all of its leftover bread and baked goods to local food banks at the end of each day. In addition, the company has experimented with a handful of "Panera Cares" cafes, which are non-profits that operate on a pay-what-you-can model. These cafes provide customers with a suggested donation amount for its food items instead of charging a fixed price.
That means that customers are under no obligation to pay for their food, so anyone who faces food insecurity can walk in and enjoy a warm meal free of charge. The company only operates a handful of Panera Cafes right now, but it has set a long-term goal of opening one in every city in the country.
Moves like these show its customers that Panera cares more being a good member of its community than it does about maximizing short-term profits. Perhaps it should come as no surprise that customers reward Panera with their repeat business, which, in turn, has helped to grow Panera into a $5 billion restaurantconcept.
Technology for good
Steve Symington: Splunk (NASDAQ: SPLK) has long strived to use its expertise in processing big data for the greater good. The company has offered licenses and education of its industry-leading operational intelligence software platform to five million students through partner Internet2, and has also made them available to nonprofit organizations with the founding of its Splunk4Good initiative.
Image source: Splunk.
I was more than happy last week to see Splunk kick its dedication to philanthropyup a notch with Splunk Pledge, under which it promised to donate a minimum of $100 million in software licenses, training, support, education, and volunteer work to nonprofit and educational organizationsover the next decade.
In particular, I think it's impressive to see that Splunk is having its employees collectively donate up to 60,000 hours of paid volunteer work every year to "organizations, causes, and social issues they are passionate about." And though this aspect of Splunk Pledge is obviously in its earliest stages, I look forward to seeing which organizations, causes, and social issues this fast-growing, high-tech company chooses to tackle. This is something that should also serve Splunk well by giving its employees a greater sense of loyalty and purpose.
In the end, I agree with Splunk's assertion that "big data can make a difference," to both the world and investors who want to own a piece of this socially responsible business.
Helping homeowners with sustainable improvements
Jason Hall: The home improvement and construction industry can be very wasteful, generating huge amounts of material that ends up in landfills every year, and a slew of chemicals ranging from solvents to paints to sealers that can be difficult to dispose of. Trex Companyis making a positive impact on one area of home improvement with its wood alternative decking material.
Image source: Trex.
Trex is the market-share leader in wood alternative decking, making its product from a combination of recycled polyethylene plastic and wood, leading to an end product that's 95% recycled content. There's even more benefit, because Trex's decking is designed to last significantly longer than traditional wood decking, and it also doesn't need the annual waterproofing or staining that wood decks require in order to stand up to Mother Nature. Not only does this save the homeowner money and time, but it's a far more environmentally friendly way to improve your home.
For investors, Trex's financial performance has been incredible. Since the beginning of 2013, revenue has increased 50%, earnings per share have gone up a whopping 3,150%, and the share price has more than doubled. And there's plenty of reason to see Trex continuing to make for a fantastic investment.
The company may be the market share leader with over 40% of alternative wood decking sales, but it only accounts for about 6% of total decking sold in North America. In other words, there's huge room for the company to grow its market share for years.
Put it all together, and Trex is a wonderful company to invest in, and it also is making a positive impact on the environment.
A secret billion-dollar stock opportunity The world's biggest tech company forgot to show you something, but a few Wall Street analysts and the Fool didn't miss a beat: There's a small company that's powering their brand-new gadgets and the coming revolution in technology. And we think its stock price has nearly unlimited room to run for early in-the-know investors! To be one of them, just click here.
John Mackey, co-CEO of Whole Foods Market, is a member of The Motley Fool's board of directors. Brian Feroldi owns shares of Whole Foods Market. Jason Hall owns shares of Trex and Whole Foods Market. Steve Symington owns shares of Whole Foods Market. The Motley Fool owns shares of and recommends Panera Bread, Splunk, Trex, and Whole Foods Market. Try any of our Foolish newsletter services free for 30 days. We Fools may not all hold the same opinions, but we all believe that considering a diverse range of insights makes us better investors. The Motley Fool has a disclosure policy.