ConocoPhillips 4Q Loss, Slashes Dividend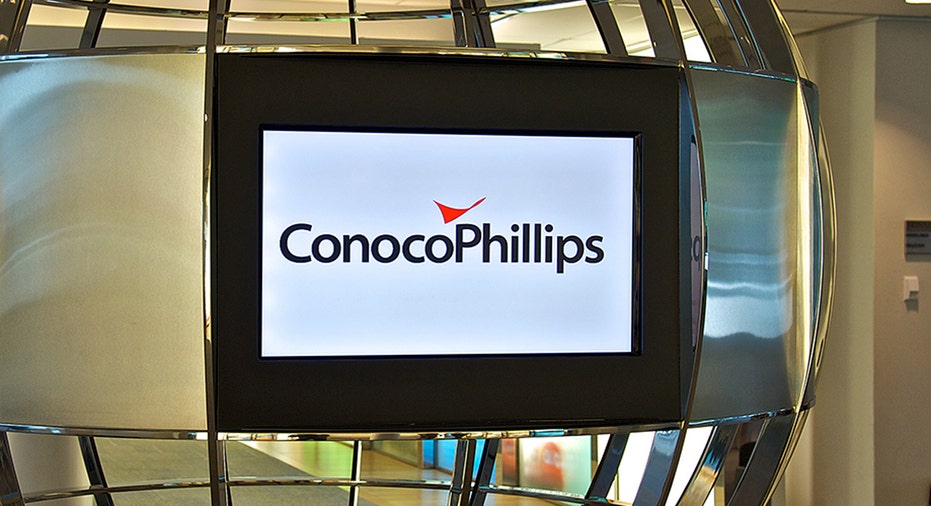 ConocoPhillips further lowered its capital budget for 2016 and slashed its quarterly dividend as a relentless fall in crude oil prices takes a toll on the largest U.S. independent oil and gas company.
Shares of ConocoPhillips, which also reported a bigger-than-expected quarterly loss, were down 4 percent at $37 in light premarket trading on Thursday.
Global crude oil prices have dropped about 70 percent from their 2014 high of over $100 barrel, eroding profitability at nearly all oil producers.
Exxon Mobil Corp, the world's largest publicly traded oil company, reported its smallest quarterly profit in more than a decade on Tuesday.
With oil prices now hovering at about $30 barrel, producers are slashing investments in new wells and projects, triggering another large wave of spending cuts.
ConocoPhillips on Thursday lowered its 2016 capital expenditure target by 17 percent to $6.4 billion, and its operating cost forecast by 9 percent to $7 billion.
The reduction comes less than two months after the company outlined its spending plans for the year.
ConocoPhillips also slashed its quarterly dividend to 25 cents per share from 74 cents per share.
"While we don't know how far commodity prices will fall, or the duration of the downturn, we believe it's prudent to plan for lower prices for a longer period of time," Chief Executive Ryan Lance said in a statement.
The dividend cut and lowered spending will help ConocoPhillips add $4.4 billion to net cash flow in 2016, he said.
The company said it expects 2016 production to be unchanged from 2015, excluding the impact of asset sales.
The company produced 1.589 million barrels of oil equivalent per day (mmboe/d) in 2015.
ConocoPhillips forecast current-quarter output of 1.54-1.58 mmboe/d, lower than the 1.599 mmboe/d it produced from continuing operations in the fourth quarter.
The company's net loss widened to $3.5 billion, or $2.78 per share, in the fourth quarter ended Dec.31, from $39 million, or 3 cents per share, a year earlier.
Excluding a $2.7 billion non-cash impairment charge and other items, loss was 90 cents per share, bigger than the average analyst estimate of 65 cents, according to Thomson Reuters I/B/E/S.
Up to Wednesday's close of $38.63, Conoco's shares had slipped about 40 percent over the past 12 months, steeper than a more-than 25 percent fall for the Dow Jones U.S. Oil & Gas Index .
(Reporting by Anna Driver and Swetha Gopinath; Editing by Sriraj Kalluvila)