Connecticut lawmakers vote to pass bipartisan budget deal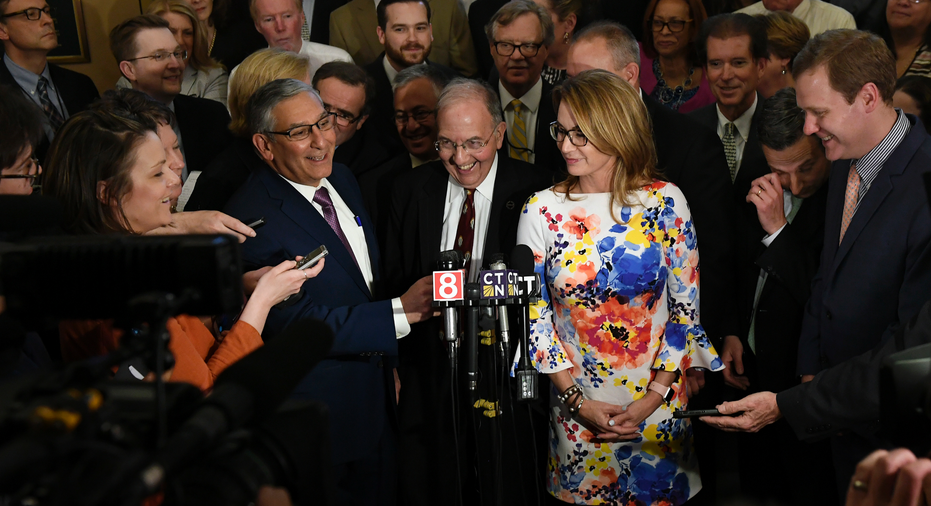 Connecticut lawmakers passed an 11th-hour bipartisan budget agreement before the General Assembly's midnight adjournment on Wednesday, with lawmakers calling the vote historic.
The $20.8 billion deal passed in the House of Representatives on a 142-8 vote at 11:20 p.m., on the heels of a unanimous vote in the Senate. It was an unusual sign of partisan unity, especially considering last year's monthslong budget standoff. The votes sparked cheers and applause in both chambers.
"I think it's, once again, another monumental step for the state of Connecticut that a bipartisan deal for the second time in a row, with respect to the budget, has been reached," said Senate Republican Leader Len Fasano, of North Haven.
The compromise, which would take effect on July 1, makes changes to the second year of the two-year, $41.3 billion bipartisan budget the General Assembly approved last year after months of on-again-off-again negotiations that stretched into October. House Minority Leader Themis Klarides, R-Derby, said the agreement includes policies that "move the state forward, don't just fix it for the time being."
For example, the agreement calls for studying whether to use lottery proceeds to help financially shore up the state teachers' retirement fund.
The compromise also restores some funding that was cut in the original plan. For example, it restores some state aid to cities and towns; restores funding for a program that helps nearly 170,000 needy senior citizens cover the cost of Medicare-related expenses; restores funding for programs that serve people with intellectual and developmental disabilities; provides a 1 percent cost of living increase for nonprofit social service providers; and provides funding to help Puerto Rico hurricane evacuees.
"Those are all things we agree on. We did not want to leave it to the governor. If we did not come to agreement, the governor would have had the ability to do what he did in the winter, and hurt people that we believe we need to protect," said House Minority Leader Themis Klarides, R-Derby said, referring to budget cuts Democratic Gov. Dannel P. Malloy made using his executive power to balance the budget after a deficit developed.
Malloy defended making those cuts, saying, "I've never done anything that they didn't assign me to do to begin with." But he acknowledged it would be best for the state if "we finished the work on time."
Fasano said the latest proposal also eliminates planned bus and rail fare increases; dedicates $1 billion for transportation infrastructure over the next two years; provides more funding for magnet schools and vocational agricultural schools; and restores funding for a health insurance program for needy, working parents known as HUSKY A. However, he said, there are no changes to state employee collective bargaining rules in the agreement, changes some Republicans had been seeking.
Lawmakers said the revised budget also includes no new tax increases; saves $7 million from a "hard freeze" on state employee hiring; and continues funding for tourism and cultural programs.
Despite the fact the current fiscal year is projected to end with a $363.5 million deficit, the state has collected higher-than-expected tax revenues for April, making life a little easier for lawmakers. Democratic Speaker of the House Joe Aresimowicz, of Berlin, said the new plan sets aside more than $1.1 billion in the state's budget reserve fund over two years, creating the state's largest rainy day fund in years.
"We understand the importance of it," Aresimowicz said.
Lawmakers said they're optimistic that Malloy will ultimately sign the budget bill into law, adding how his budget director has been involved in some of the negotiations.