Compass Minerals Overcomes a Mild Winter With Solid Salt Earnings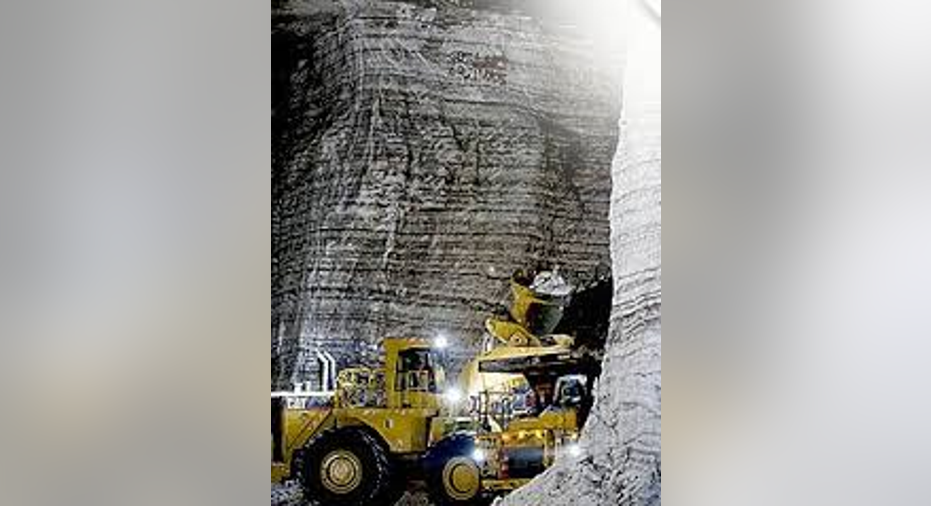 Image: Compass Minerals.
For a business that thrives on poor winter weather, the past season has seemed like a disaster. Yet many thought that road-salt provider Compass Minerals International would do poorly in a warm winter, and coming into its first-quarter financial report, Compass Minerals investors were downbeat and skeptical about its ability to hold its own in a tough environment. The results that Compass Minerals posted showed a surprising tenacity, but some worry that Compass Minerals might have a tougher time ahead if municipal customers now have a surplus of materials and won't need to make big reorders in the coming year. Let's look more closely at how Compass Minerals got through the winter and what's ahead during the summer months.
Compass holds its own as the sun shinesCompass Minerals' first-quarter results surprised investors expecting terrible news. Sales of $345.7 million were down 12% from year-ago levels, and those results were roughly in line with what investors had expected to see. But on the bottom line, Compass held its own, limiting net income declines to 18% and posting $49.7 million. That worked out to $1.46 per share, which was $0.13 better than the consensus forecast among investors.
Taking a closer look at Compass Minerals' numbers, the road-salt category did surprisingly well. Salt-related revenue fell 8% from the year-ago quarter, with highway deicing sales falling 3% and consumer and industrial sales falling 5%. Prices of deicing products also declined by 6%, hurting the top line as well. Yet operating earnings for the salt segment jumped 7%, and Compass said that a strong highway deicing bid season and good year-over-year benefits in consumer and industrial logistics costs. Helping the bottom line was a four percentage point jump in operating margins, overcoming weather-related production disruptions at Compass Minerals' rock-salt mine.
Compass again gave specifics about the weather's impact. The company said that continuing poor conditions in the first quarter cost the company about $70 million to $80 million in revenue, and it cut operating earnings by roughly $35 million to $40 million. That came close to matching how it fared during the previous quarter, making the winter of 2015-2016 a tough one for the company.
The tougher area for Compass Minerals was its plant nutrition segment. Sales there dropped by a third, and operating earnings were down by nearly three-quarters. Extremely weak sales volumes were the primary culprit, but lower pricing also hurt the segment's results.
CEO Fran Malecha explained how Compass Minerals survived the winter. "Our strong 2015-2016 highway deicing bid season results helped mitigate the headwinds from mild winter weather in our salt business," Malecha said, "while the sluggish agriculture market continued to impact our plant nutrition business."
What's ahead for Compass Minerals?Compass also has high hopes for the future. "We are making progress with our initiatives to reduce costs, streamline the organization, and build better business," Malecha said, and the CEO thinks that the business will be able to rebound convincingly once the overall industry bottoms out.
Still, the company stuck by its recent downgraded guidance for the full year. Compass now expects to bring in $3.25 to $3.65 in earnings per share, down from its original guidance of $3.80 to $4.20 per share. Salt volumes of 11 million to 11.8 million tons and plant nutrition volumes of 320,000 to 360,000 tons could support Compass' recovery, but it foresees that the mild weather over the winter could hurt its prospects during the upcoming deicing bid season.
Compass Minerals shares didn't react to the earnings announcement, remaining unchanged in after-hours trading following the announcement. If recent trends toward milder winters continue, then Compass could face some trouble in the years to come. For now, though, Compass can say with all honesty that it survived a tough winter quite well.
The article Compass Minerals Overcomes a Mild Winter With Solid Salt Earnings originally appeared on Fool.com.
Dan Caplinger has no position in any stocks mentioned. The Motley Fool recommends Compass Minerals. Try any of our Foolish newsletter services free for 30 days. We Fools may not all hold the same opinions, but we all believe that considering a diverse range of insights makes us better investors. The Motley Fool has a disclosure policy.
Copyright 1995 - 2016 The Motley Fool, LLC. All rights reserved. The Motley Fool has a disclosure policy.