Comparing Low-Cost Brokers: TD Ameritrade vs. Robinhood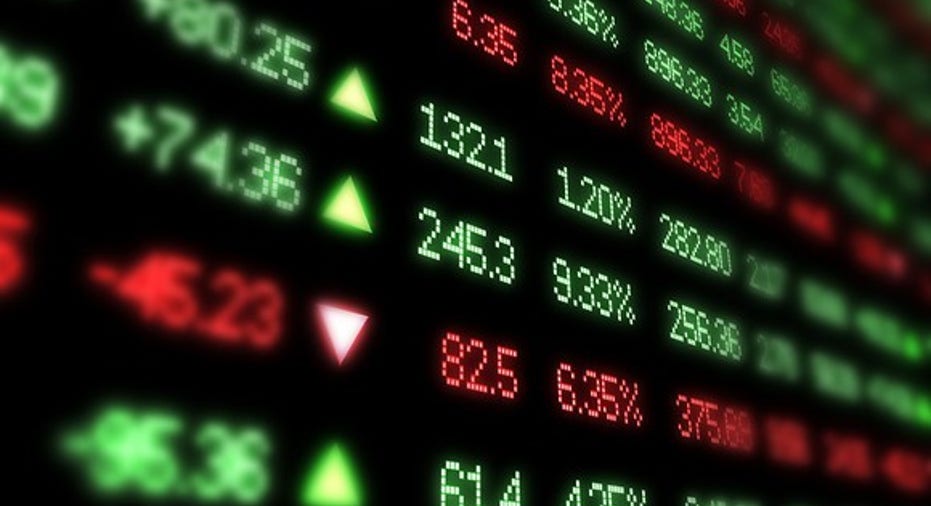 When you're ready to invest, you'll need to open up a brokerage account. These days it seems there are as many brokers as there are investments to buy with them, which can result in "paralysis by analysis," as the differences in brokers are numerous.
Investors who plan to invest for the long haul should focus on a few of the most important differences when making a decision on which broker to use. Let's compare two discount brokers, TD Ameritrade and Robinhood, to help you better understand how they compare on key criteria for investors.
Trading costs and commissions
Robinhood and TD Ameritrade are inherently different. TD Ameritrade offers more brokerage services, and charges investors commissions on every trade. Robinhood is limited to stock and ETF transactions but doesn't charge commissions. The following table shows the standard commission schedules for Robinhood and TD Ameritrade.
Data source: company websites.
There's just one caveat to any conversation about commissions: You can often do better than a broker's published rates thanks to promotional offers and commission-free trades on specific ETFs and mutual funds. In particular, special offers on IRA accounts can be especially rewarding.
Commission-free funds and ETF trades
Some brokers categorize ETFs and mutual funds as "no-transaction-fee" (NTF) funds and thus give their clients the ability to buy and sell without paying a fee. While all trades are currently free on Robinhood, TD Ameritrade offers transaction-free buys and sells of 101 ETFs and nearly 4,000 mutual funds.
Data source: company websites.
Keep in mind that transaction fees are just one fee you pay to buy and hold a mutual fund or ETF, but avoiding transaction fees where possible can help ensure that more of your money is going to your investment portfolio, rather than your broker. If you prefer investing in ETFs or mutual funds, this might be especially important to you, as the transaction fees that come with buying funds can add up rather quickly.
Account minimums
One of the biggest advantages to online brokers are lower investment minimums. TD Ameritrade and Robinhood are leaders here, as they have no minimum accounts. That is to say that you can open an account and deposit just $1 if you wanted to.
Trading platform
The Motley Fool is dedicated to the principles of long-term investing, seeking to buy and hold stocks for gains over long periods of time. Thus, we're probably the wrong people to ask about the quality of a trading platform -- we just don't spend that much time tinkering with our brokerage accounts.
Both Robinhood and TDAmeritrade offer enough functionality for investors who have a long-term investment horizon. There's just one thing you should know: Robinhood's platform is currently available only on mobile devices, so it may not be suitable for investors who lack a mobile device, or who would prefer to use a larger desktop or laptop computer.
We see trading platforms as a means to an end: A portal through which we can buy and sell stocks infrequently. Image source: Getty Images.
International stocks and ADRs
TD Ameritrade and Robinhood don't offer access to foreign markets. TD Ameritrade clients can purchase American depositary receipts (ADRs), which trade on U.S. stock exchanges.
Robinhood does not currently support the purchase of over-the-counter (OTC) stocks, which includes many ADRs. Outside the U.S. markets, Robinhood only supports trading in companies domiciled in Canada and Israel that trade above $5 per share and are listed in the United States, although it hopes to expand in the future.
Research quality and tools
TD Ameritrade offers investors access to third-party and proprietary research tools. It includes access to Morningstar, S&P Capital IQ, and Thomson Reuters research, among other third-party providers. In addition, it offers its clients access to proprietary research and tools to screen stocks and funds by fundamental performance, and it even tracks social-media sites like Twitter for investor sentiment.
Robinhood does not currently offer third-party or proprietary research to its clients. As it's a no-frills brokerage, saving on commissions does come with some trade-offs in the research department.
Mobile app
Want to trade anywhere you have internet access? TD Ameritrade and Robinhood's apps on iOS and Android devices enable you to do just that. Here's how their own users rated their mobile apps, as of Dec. 1, 2016.
Data source: relevant app stores.
Here's what it comes down to
Individual investors can find plenty to like about TD Ameritrade or Robinhood. TD Ameritrade offers access to more investment vehicles, research, and an easily accessible trading platform, but at the cost of a commission on every trade. Robinhood doesn't offer many of the extras as other brokerage services, but many investors find that the benefit of commission-free trading more than makes up for a mobile-only platform and a lack of research tools.
To be clear, The Motley Fool does not endorse any particular broker, but we have a page specifically dedicated to comparing online brokers so that our readers can pick a broker that fits their individual needs. Visit Fool.com's Broker Center to compare key differences between leading online brokerages, from trading commissions to special offers for new customers.
A secret billion-dollar stock opportunity The world's biggest tech company forgot to show you something, but a few Wall Street analysts and the Fool didn't miss a beat: There's a small company that's powering their brand-new gadgets and the coming revolution in technology. And we think its stock price has nearly unlimited room to run for early in-the-know investors! To be one of them, just click here.
Jordan Wathen has no position in any stocks mentioned. The Motley Fool owns shares of and recommends TD Ameritrade and Twitter. Try any of our Foolish newsletter services free for 30 days. We Fools may not all hold the same opinions, but we all believe that considering a diverse range of insights makes us better investors. The Motley Fool has a disclosure policy.