Company set to finish work on Dakota Access oil pipeline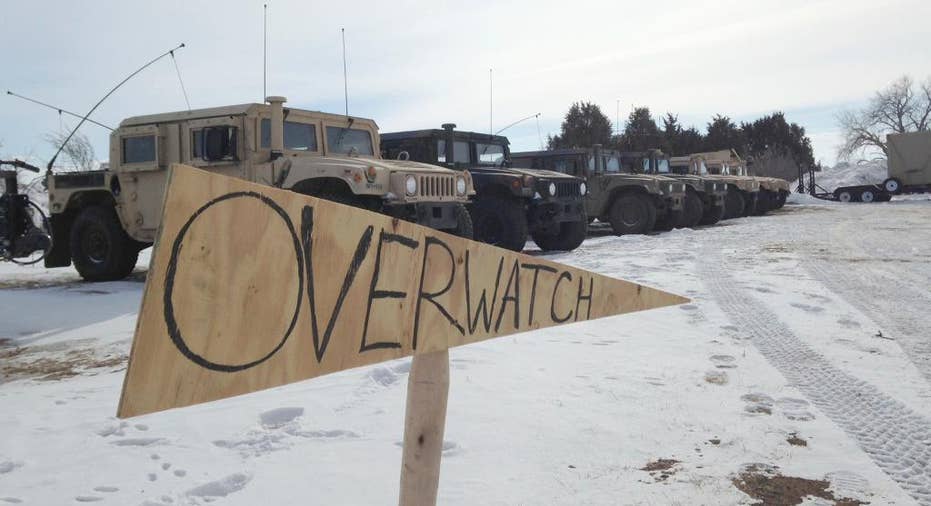 The company building the Dakota Access oil pipeline says it plans to immediately resume construction on the long-stalled project.
Dallas-based Energy Transfer Partners on Wednesday got final permission from the Army to lay pipe under a Missouri River reservoir in North Dakota. The project had been delayed for months before President Donald Trump last month instructed the Army Corps of Engineers to advance work on the pipeline.
The Standing Rock Sioux tribe has vowed to continue fighting the construction. Tribal Chairman Dave Archambault said in a statement Wednesday that the Standing Rock Sioux are prepared to continue battling the pipeline "in the courts."
The tribe fears a pipeline leak could contaminate its drinking water. But ETP contends the pipeline is safe.
Opponents of the project held demonstrations Wednesday in several cities, including Chicago, New York and Washington, D.C.